Press and News
Business Process Guidance in your Organisation – now just one click away
IMC Process Guidance Suite is now Microsoft Azure Certified and available at the Microsoft Azure Marketplace
As of today – with the launch of the Azure Marketplace – customers can easily find, purchase and deploy the IMC Process Guidance Suite on Azure.
Ensuring efficient execution of business processes and helping users to navigate through complex software applications, the Process Guidance Suite has been designed as an electronic performance support system to boost employee performance during daily activities. Following the micro-learning principle, where learning is broken into bite-sized chunks, the Process Guidance Suite aims to provide direct support to end users in the form of texts, videos, links or screenshots when needed and where needed. Whether employees are working with an ERP or CRM system, an office solution, web service or personalized software, the Process Guidance Suite offers the appropriate help – depending on the situation and the context – at the right time. Using the Process Guidance Suite´s step-by-step navigation users may also be guided through complex or unknown processes, even across software applications.
For customers who want to lower total costs of ownership, IMC AG already provides the Process Guidance Suite as a Software as a Service (SaaS) solution. IMC´s Process Guidance Suite can be hosted in either a public or a private cloud.
Today, we are taking the next step! Customers can now also directly purchase and deploy the Process Guidance Suite as a cloud solution in the Azure Marketplace.
The Azure Marketplace helps users to find and buy services that are Microsoft Azure Certified. The certification gives clients the confidence that a solution has been thoroughly vetted for compatibility with Azure. Purchases can be made directly through the Azure Management Portal, making it easy for customers to quickly get what they need. "With this new distribution channel, we hope to meet the needs of new market segments — for example small and medium enterprises, or consultancies who can createready-to-use content and deploy it with a Process Guidance Suite for their customers", says Dr. Helko Lehmann, product manager for IMC´s Business Process Guidance solutions.
The customers can choose their suitable package from a range of different "T-shirt sizes" – ranging from XS, were five users can work simultaneously (targeting specifically content creators), up to L, where 150 users can simultaneously use the Process Guidance Suite. Fees have to be paid once a month in advance, starting with about 93 US$ for the XS package.
"As new cloud scenarios emerge, companies like IMC are harnessing the power of the cloud to help their customers with innovative options", underlines Garth Fort, General Manager of Enterprise Partners at Microsoft. "The Azure Marketplace makes it easy for our partners to connect and offer their solutions to enterprises and Azure customers. With a few clicks customers can quickly select and deploy solutions that meet their environment and business needs." The Azure Marketplace was launched at TechEd Europe in Barcelona, Microsoft's premier technology conference for IT Professionals and Enterprise Developers.
For more information please visit us at: www.im-c.com
For special information on the Business Process Guidance issue you´ll find out more here.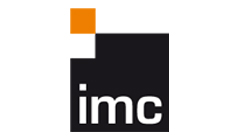 The Learning Suite, IMC's learning management system, is the solution for the planning, management, implementation and control of your learning processes. Europe's leading learning management system enables the detailed depiction of company-specific learning processes and structures regardless of industry and size of the company, ensures tailor-made and cost-effective further training for the target groups in accordance with the organisational goals and, using innovative technology, guarantees a high level of long-term information and performance for your staff.

"The super-friendly user interface and numerous layers of flexibility make for a robust solution." - David Wentworth, Senior Learning Analysts, Brandon Hall
More details of this software