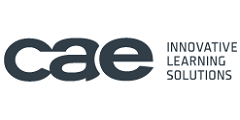 CAE Verxact learning manager LMS
CAE, Computer Aided E-learning
4102
pts
bsoco benchmark sheet
- advantages and disadvantages
- price positioning
- how easy it is to familiarise oneself with this software
- level of R&D
quality of support
- number of training days
- Other market indicators
Display benchmark sheet
Description
Verxact, the LMS (Learning Management System) software developed by Computer Aided E-learing, is a complete e-learning platform conceived to allow the integrated online, blended and face to face training of all your collaborators in different subsidiaries and brands; making the most of, and heightening, the synergies and developing skills in a specific way, thus leading to a more efficient and profitable management of training budgets.
Verxact platform allows creating training programs, incorporating SCORM courses from different providers as well as courses and own materials without having knowledge of computing.

It allows you to:

• Implement online, blended and face to face training proyects.
• Create customized courses under the SCORM / AICC standard using contents developed by the center from any format.
• Create your own test under IMS / QTI standard with multiple question formats.
• Evaluation and monitoring through customized reports.
• Raise unlimited courses to the platform.
• Unlimited students for courses.