Press and News
Crédit Mutuel–CIC Group develops its merchant activities with Welcome Real-time marketing solution
Welcome Real-time deploys its first loyalty program in France
Aix-en-Provence, France, 21st October 2013 – Welcome Real-time, the global leader in innovative loyalty solutions, announced today that Crédit Mutuel–CIC Group is going to launch its first loyalty solution dedicated to small and medium merchants, using the "Loyalty Impact At Store" platform. This will enable merchants to easily build a "best customers" recognition program and define loyalty campaign parameters through an interface that will be applied at the point of sale. The pilot is currently launched in Alsace.
Crédit Mutuel–CIC Group, among the world's biggest organizations specialized in the payment acquisition domain, proves its leadership in the French market by offering a simple integrated solution. This program will enable merchants to identify and reward their most valued customers in France through innovative payment means.
Crédit Mutuel-CIC Group states, "The Welcome Real-time solution is very innovative while remaining easy for the merchant to manage with quick implementation. Moreover, it is integrated into the payment process which makes the experience intuitive and creates a point of interaction. Merchants will be able to efficiently reinforce customer loyalty naturally. The group has always managed to be innovative and bring value-added services to customers and merchants. This is another step forward to satisfy them."
Philippe David, Welcome Real-time CEO, says, "Being chosen by Crédit Mutuel-CIC group (awarded best French Bank in 2012 by Global Finance Magazine) brings real pride to our company and its employees. This proves that loyalty programs are more and more important to French banks and merchants.
Welcome Real-time, an expert in loyalty, managed to prove that its solutions respond to a changing market: new customer behaviors and new legislations on the banking market. With more than 20 references all over the world, and more than 15 years of existence, we are now very happy to work with Crédit Mutuel-CIC Group, our first French client, and delighted to begin a close collaboration over the next few years."
About Welcome Real-time
Welcome Real-time (Welcome) is the global leader in innovative loyalty solutions to Fortune 500 banks, retailers and other organizations worldwide. Through its proven Welcome XLS software, Welcome helps organizations run real-time loyalty and marketing programs that drive a change in the behavior of their customers, ultimately driving long-term growth and profitability. Established in 1996, Welcome is implemented across 5 continents and in over 20 countries worldwide, proving its ability to meet any business need.
Further information can be found at www.welcome-rt.com.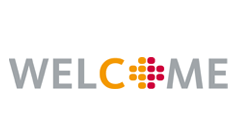 Established in 1996, Welcome Real-time serves Banks, Payment Processors and Marketing Providers through its range of loyalty and customer relationship management solutions and services. Headquartered in Aix-en-Provence (France), Welcome counts other offices in Paris, Singapore and São Paulo. Welcome Real-time has implemented its solutions in over 20 countries, across 5 continents, proving its ability to meet diverse business needs.

The "Loyalty Impact At Store" solution is dedicated to merchants and is enabled by payment players. It leverages on the payment transaction time, transforming these 4 seconds into a moment of interaction between the merchant and the consumer, inviting the customer to come more frequently, to buy more, or to come soon. This solution also builds-up customer knowledge at merchant's point of sale and allows a smooth customers engagement. The solution helps merchants to drive traffic and to increase the ticket size. On top of the value add to the merchant, the solution creates a real stickiness of the retailers to the bank, by adding value to their acquiring services
More details of this software