Four years ago, e-doceo successfully set up offices in Mexico and Columbia. Today, the software company is looking further ahead with a new branch in Brazil.
e-doceo, a software company providing distance training solutions, is reaching out and settling down in Brazil. With its headquarters in Rio de Janeiro and marketing branch in São Paulo, e-doceo gives its Brazilian customers great power and influence.
South America: important distant training needs
Over the past few years, the use of e-learning platforms in Latin American countries has increased 100% per year compared to other regions around the world (source e-learning actu). At the same time, e-doceo achieved a 47% growth in South America and today is one of the uncontested leaders in creating and spreading training solutions.
Brazil, a strategic implantation:
With 201 million residents, including important international e-doceo customers, this gigantic country is part of the five major emerging powers (BRICS). Here, spreading training solutions is crucial. "Therefore, it was a strategic move for the company," explains Jérôme Bruet, who appointed Marcio Mattos, former executive manager of SABA in Latin America, as director.
After a year of analyzing the project, it came down to a fundamental decision: choosing a manager. "Appointing Marcio Mattos as the head of e-doceo Brazil was an obvious choice because he is very familiar with the local e-learning environment and convinced that these innovative tools will contribute to the success of international and national companies in Brazil," added the founder of e-doceo.
With over 30 years of professional experience in IT and global communications, Marcio Mattos was CEO of Kbizz and the Brazilian branch of Avaya. He also held managing positions at Ernst & Young, BMC Software and McCormack & Dodge.
This plan allows e-deoceo to continue to develop and strengthen its area of activity. Today, e-doceo is present in 12 countries and has over 5 million users. With continuous growth, the company carries on its strategy of international development and meets the distance training needs of its current and future customers.
For Jérôme Bruet, e-learning technology is a key element in terms of educational needs in Brazil.
www.e-doceo.com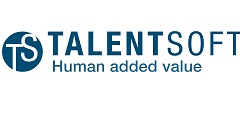 Talentsoft is the European leader for cloud-based Talent Management software. Its LCMS (Learning Content Management System) allows companies to create blended learning courses, mixing instructor-led training kits with e-learning resources (scripted e-learning, rapid learning, micro learning, video learning), that can be used on any device (PC, tablets and smartphones).

Training teams can also store, organize and share all of their training documents, whether they were created or not in the LCMS (PowerPoint, Word document and other e-learning contents from other solutions). Finally, our LCMS gives the possibility to support content production thanks to collaborative functionalities, by assigning rights and tasks to every project member and controlling budgets and calendars.

Our LCMS exists as a local application (for off-line content creation) but also online. Indeed, we offer an advanced web edition tool enabling companies to create, enrich and manage their training resources directly online and thus, recycle contents easily and industrialize production in order to boost their performance.
More details of this software