Press and News
e-doceo once again lauded by global training giants Brandon Hall and Training Industry
Since the beginning of the year, e-doceo, the e-learning market leader, has been awarded twice thanks to its authoring and management platform for training content.
e-doceo was rewarded on the international scene by the well-known Brandon Hall Group. Benefitting from its learning content authoring functionality, e-doceo's content manager platform has been able to demonstrate excellence in terms of autonomy and productivity.
Following this success, the company reaffirms its presence in 2014 as it features amongst the top 20 global e-learning authoring tools. This accolade is issued by the American Consulting firm Training Industry, a leading player in the world of professional training.
"Both awards honor the quality of our technology and e-doceo's ability to drive innovation in the blended learning sector. We continue to work on finding a balance between our clients' needs and the solutions we provide. We are very proud that our work is being recognized once again on the American continent." said Jérôme Bruet, e-doceo Managing Director.
Both of these two new awards complement the range of honors the company receives each year, consolidating it as a major global player in its industry.
www.e-doceo.com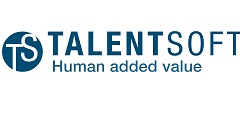 Talentsoft is the European leader for cloud-based Talent Management software. Its LCMS (Learning Content Management System) allows companies to create blended learning courses, mixing instructor-led training kits with e-learning resources (scripted e-learning, rapid learning, micro learning, video learning), that can be used on any device (PC, tablets and smartphones).

Training teams can also store, organize and share all of their training documents, whether they were created or not in the LCMS (PowerPoint, Word document and other e-learning contents from other solutions). Finally, our LCMS gives the possibility to support content production thanks to collaborative functionalities, by assigning rights and tasks to every project member and controlling budgets and calendars.

Our LCMS exists as a local application (for off-line content creation) but also online. Indeed, we offer an advanced web edition tool enabling companies to create, enrich and manage their training resources directly online and thus, recycle contents easily and industrialize production in order to boost their performance.
More details of this software