Press and News
e-doceo takes the Gold at the Brandon Hall Group Excellence Awards for its mobile application SkillCatch
SkillCatch, the mobile app that makes digital training more accessible, honored with an International Excellence Trophy.
The SkillCatch mobile application, which was launched in March 2015 on the international stage at CeBIT, has just won the highly-coveted Gold Prize awarded by the US-based Brandon Hall Group in the category of "Best Advance in Mobile Learning Technology." e-doceo, the leader in digital learning was recognized at the HCM (Human Capital Management) Excellence Awards.
In distinguishing SkillCatch as the best mobile advance in training, the judges saluted its innovations, in terms of the solution's educational and collaborative contributions.
The main purpose of SkillCatch is to offer anyone who identifies a talent the ability to capture it using their smartphone or tablet. SkillCatch was devised to capture informal knowledge and transform it into training sequences (micro-training), in order to share it in just a few moments. The app also offers a MOOC space used to store the educational sequences created on a cell phone and send them out to a list of contacts.
Jérôme Bruet, e-doceo's Managing Director, stresses the importance of this award: "This gold prize rewards SkillCatch for its innovation and its educational efficiency: real recognition of our expertise on the global digital learning market."
Read more on Skillcatch : http://ca.e-doceo.net/en/e-learning-software/lcms/skillcatch.php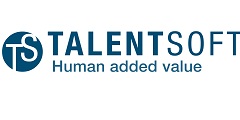 Talentsoft is the European leader for cloud-based Talent Management software. Its LMS (Learning Management System) allows training departments to deliver training contents, follow learner progress and engagement in their courses, and implement dedicated tutoring and coaching actions. Our LMS integrates powerful functionalities such as:

- Training courses and project management
- Learner follow-up thanks to a powerful analytics tool
- Employee skills management
- Graphic customization
- Community management: virtual classroom, social learning, likes and comments, badges, etc.

More details of this software