Emailvision, the leader in cloud-based solutions for relationship marketing and customer intelligence, now announced that Brad Wilson has been appointed as chief executive officer, effective immediately. Mr. Wilson assumes the CEO role from company founder Nick Heys.
"As the CEO of Emailvision for the past 13 years, I'm proud to have built one of the largest and fastest growing cloud companies in the world," said Mr. Heys. "I'm very pleased now to welcome Brad Wilson into the company as the new CEO. His depth of industry experience and his track record in building and running global businesses makes him the right person to lead the next wave of Emailvision's growth."
"I'm proud to be joining a company with great people and industry-leading cloud products", said Mr. Wilson. "Nick has built an outstanding team at Emailvision, with a culture that focuses on product excellence and customer success. I look forward to working closely with them to continue to grow the business around the world."
Prior to joining Emailvision, Mr. Wilson spent seven years as the worldwide General Manager for the Microsoft Dynamics CRM business, growing that business into an industry leader for enterprise and mid-sized organisations. He also shifted the business to a cloud-first sales and delivery model, launching CRM as Microsoft's first commercial cloud service. Prior to Microsoft, Mr. Wilson was vice president of worldwide CRM marketing for Peoplesoft, and vice president of product marketing for marketing vendor Epiphany. Mr. Wilson is also a veteran of two Silicon Valley start-ups in the area of real-time analytics. He holds an MBA from Emory University and a master's degree in computer science from the University of Florida. He has been named an "Influential Leader" in the CRM industry five times by CRM Magazine.
Mr. Wilson will be based at his offices in London and Paris. In addition, he will spend considerable time with customer, partners, and employees across Europe, the Americas, and the Asia Pacific region.
Acerca de Emailvision
Emailvision is a leading provider of cloud-based marketing automation and analytics. Emailvision delivers innovative and unique solutions for relationship marketing across email, mobile, social and web. Every month, the Emailvision marketing cloud platform delivers over 600,000 personalised marketing campaigns for more than 3,300 clients. Emailvision is located in 22 countries around the world. In 2012, Emailvision was recognised by Inc. Magazine as one of the fastest growing privately-held software companies.
www.emailvision.es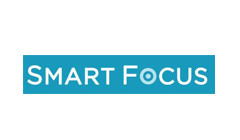 SmartFocus Email guides users through the basics of email marketing with tools for planning, list management, content creation, testing, deliverability monitoring and reporting. Our platform enables marketers to automate and optimize daily campaign execution so you can focus on more advanced email tactics that lead to higher response rates and more revenue opportunities. For marketers executing global campaigns, there is support for 16 different languages with the ability to personalize messages based on language or country location.
More details of this software