ERP in Cloud/Saas mode: the great offensive?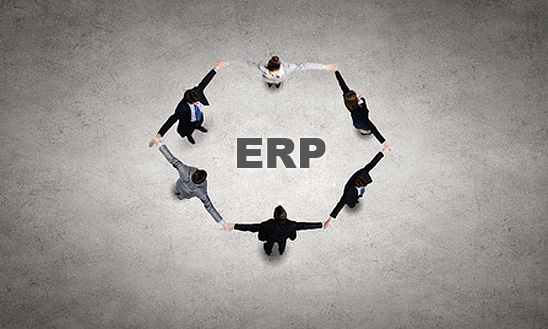 ERP applications in Cloud/Saas mode represent a major technological breakthrough with serious issues for both users and publishers of this new service.
The Cloud is no longer a mere fad. All the major players in the computer industry are moving their technologies fast towards more and more web-based solutions. This is already the case in the consumer market.
The professional field are not far behind. But can we talk of a great offensive? ERP solutions seem to be showing a tendency to migrate to the Cloud.
It is a safe bet that by the year 2025 ERP will be mainly on-cloud, though to date this type of offering is marginal. The major publishers are beginning to offer full web solutions to complement their traditional offerings but only startup vendors offer their basic ERP services exclusively on-cloud with an SaaS business model.
Fully on-cloud ERP solutions are not yet widespread and here are some of the main reason why:
ERP's are cross platforms for companies that collect, process and restore the information of their business from sales administration and procurement through to production, finance, decision analysis etc, i.e. ever wider-spreading tentacles. A re-write of these tools is not going to happen overnight. The cost of R & D will be consequential, i.e. critical, for publishers. It will take years of investment before Cloud tools can cover all business needs.
Network infrastructures are sometimes insufficient and some industrial areas are suffering and while there is a strong deployment of fibre optics being instigated and financed by the regions, it is not, unfortunately, uncommon to hear of a cable being cut, severing that vital connection to the web. Major investment is still essential to gurantee the quality of internet access.
The demand for on-cloud ERP solutions is still limited. It is unthinkable for a manufacturer's IT tool to be inaccessible, even for a day, thus preventing him from making quotes or issuing bills or even stopping production because the system is temporarily offline.
The economics of the model are yet to be proved. The SaaS-mode ERP service is based on consumption (operating time, number of connections, etc …). Plus the cost of the software license and annual maintenance. Companies will therefore be able to take advantage of lower IT infrastructure costs. For their part, publishers will have to adapt their business strategies to new types of income. Not forgetting that any disruptive technology also requires major investment in R & D.
A final point to mention is the inertia of the industry to embrace a fully web-based ERP solution. While business managers will happily use their credit cards for online purchases, at the same time, they have a strong resistance to letting the cloud manage their data, privacy and security from attacks or technical failures.
This is a technological breakthrough that will impact so many businesses and vendors of ERP solutions but to reassure the market, hybrid solutions may emerge combining both technologies to overcome cloud connection worries. That said, there is no doubt that industrialists of the future will migrate their ERP to Saas/Cloud. They may also have no choice.
Pavel Novak
Consultant of bsoco
Infomercial - 09/29/2015