ERP, integrated CRM or CRM pure player: what's the best solution?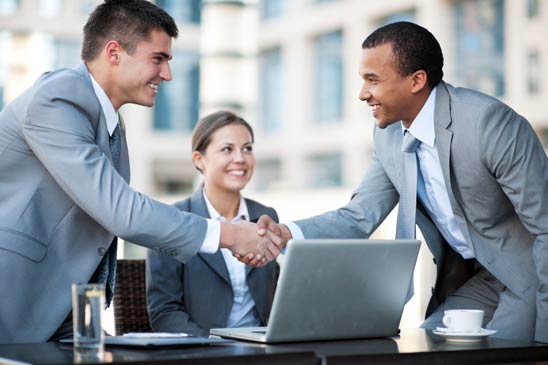 When bsoco contacted me to write this editorial, I hesitated for quite some time before diving into the subject because of a lack of time and willingness, but also because of a certain apprehension of the blank page facing this question.
Before beginning, I had to understand that the one question actually comprised two questions.
● Do Management/ERP publishers have the capacity to create a single piece of software for all of a company's services?
● Should a CRM tool be completely separate and isolated without any communication possible?
Despite the fact that I do not doubt the ability of the publishers to produce comprehensive tools, these tools will not necessarily be integrated and homogeneous. A single ERP / CRM tool which has not gone through the testing of specialized software and which has just changed its name to get in the catalog is not an integrated reality but a beautiful illusion. We must not forget that the publisher is not necessarily selling the solution. The task is to find a provider/retailer capable of incorporating accounting features (analytics, banking relations, scheduling, balance sheet, VAT statements) as well as management tools (stock value, margin, sales documents, production management...) and then, if there's a little time and space left over, wrapping up the CRM module with a little bit of everything (organization, sales support, Big Data, data flow, e-mail campaigns, social network management). Let's say this single package exists and you find it, but can you create the "big bang" at your company to change the front office in one fell swoop, given human nature and the reluctance that will inevitably arise?
This communication is important or even indispensable. CRM software which cannot automatically "discuss or exchange" information with ERP is bound to be rejected by users. You will have a tool which will be modern in terms of marketing, but in the end will lead to an admission of failure as is often seen 6 months after installation of the CRM module.
The CRM environment is perhaps also a victim of fashion. It's important for management publishers to have a CRM module in their catalog. But often is it an offshoot of their core business. Each CRM dossier is unique, and requires knowledge of how all the services in a company function. It is not restricted solely to administration. Communication between the two worlds is necessary, but each has its own specialties and consultants. One cannot ask the same tool to do an exact inventory and an e-mailing with responsive design. To finish on a note of humor, to save space at home, we wouldn't ask our fridge to also be our oven and hot plate. As opposed to a consultant, a chef knows quite well how to switch between 2 tools :) Management and CRM consultants should be seen as good data chefs :)

Editorial by
Pierre-Henri BEGUIN,
CRM Consultant.


Google + : https://plus.google.com/108891387959254476367/
Twitter : @phb_crm
Blog : www.phb-consultant-crm.com
CRM tools community : https://plus.google.com/communities/103819650055626427532
Infomercial - 10/25/2013