Ultra-simple operation, numerous new functions, high production efficiency and attractive price.
The latest version of the IMC Content Studio has numerous functions which make the production of e-learning content even easier and quicker. Over 50 companies have therefore opted for the modern authoring software in recent months. Production expenses are reduced enormously, in particular by the option, integrated into the software, of automatic dubbing of learning content with virtually perfect pronunciation for German and English, as well as by the automatic generation of transcripts. The option of importing PowerPoint slides also leads to further gains in efficiency. IMC Content Studio is available immediately for €825.00 and thus is not only the innovations leader but also the price leader amongst professional authoring tools.
The most recent version of the IMC Content Studio has been available since yesterday, offers important new features and is being offered at an extremely attractive price: "The purpose of the new functions is to make the creation of e-learning content as quick and easy as possible", says Oliver Nussbaum who, in his position as managing director of IMC Austria, is responsible for the product. This focus was examined by independent users in a relevant survey and confirmed with a large majority: the simplicity of the mode of operation was assessed as exceptionally positive.
In addition to the PowerPoint import function, with which the existing slides can be converted into a multimedia e-learning course in just a few minutes, the most important highlights with which the software is resplendent include the text-to-speech engine and the video version. Time savings of up to 50% can be achieved with it.
With the innovative text-to-speech engine, texts can be dubbed with just one click using the integrated voice reader. These automatically generated audio voices hardly differ at all from voices recorded in the studio. High costs to hire a studio and professional speakers can thus be avoided, and overall the production costs for the company can be reduced substantially.
A further highlight of the latest version is the option of also immediately exporting all e-learning content in the form of a video. This popular format enables simple reproduction and playback on all popular devices.
Armin Giselbrecht from ALPLA is already using these features and confirms: "The artificially dubbed courses – which sound very human – save us a lot of time and thus also substantial costs." Thomas Neumann from AVL List has also tested the latest version in advance and gets straight to the point: "A really fantastic overall concept."
Further information regarding the IMC Content Studio, a free 30-day demo version and the initial results of the survey can be found on the IMC website.
Would you like to find out more about IMC and its products and solutions?
Please visit us at: www.im-c.com.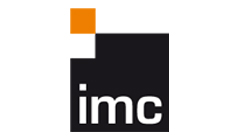 The Learning Suite, IMC's learning management system, is the solution for the planning, management, implementation and control of your learning processes. Europe's leading learning management system enables the detailed depiction of company-specific learning processes and structures regardless of industry and size of the company, ensures tailor-made and cost-effective further training for the target groups in accordance with the organisational goals and, using innovative technology, guarantees a high level of long-term information and performance for your staff.

"The super-friendly user interface and numerous layers of flexibility make for a robust solution." - David Wentworth, Senior Learning Analysts, Brandon Hall
More details of this software