To be faster and creative with Adobe Captivate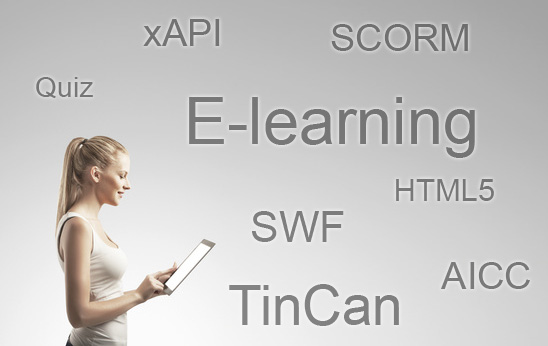 In your opinion, is the eLearning created with Adobe Captivate quick to create and distribute?
Dr. Pooja Jaisingh : Yes, it's pretty easy to create eLearning courses using Adobe Captivate. You can author just once and publish to a variety of formats and virtually any screen size. You can publish to SWF, HTML5, or both the formats in the same package by click of a button. And now with Adobe Captivate 8, you can also create multi-screen responsive projects with absolutely no programming and easily publish it for any SCORM, AICC, or xAPI (TinCan) complaint LMSs.
The new user interface in Adobe Captivate 8 makes it really easy for the new users to create basic eLearning courses and is power-packed for the advanced users to take their eLearning courses to the next level. It also allows the eLearning authors to bring in their PowerPoint slides in Captivate and transform them into interactive and engaging eLearning courses.
What are the factors which influence the speed of producing e-learning content?
Dr. Pooja Jaisingh : For eLearning course creation, you need to wear different hats for creating different assets and bringing them together. You need to be good with writing and visualization skills to put together a storyboard, an ace graphic designer to decide the look and feel of the course, an expert at audio/video recording and editing skills, and good at programming to bring it all together. All these tasks involves working with different tools and technologies. That makes eLearning course creation a lengthy and specialized process. To overcome this wastage of time, eLearning developers need a single tool that can help them create most of the assets required for the course and allow them to roundtrip with the other tools to bring in the content easily inside their eLearning authoring tool.
Adobe Captivate is one such tool which allows you to do everything eLearning. You can add audio, video, interactions, animation, branching, and much more with absolute ease. The icing on cake is that Adobe Captivate also comes with several pre-built interactions and games that you can plug in your course. You can also choose from 25 different characters in 50 different poses to bring your course to life and give a professional look and feel to your course by using one of the themes available in Adobe Captivate. This really helps in speeding up the eLearning course creation process.
Are the standards for the material content of e-learning in the process of changing?
Dr. Pooja Jaisingh : Yes, the tools have already started aligning themselves to adapt to the HTML5 publish option along with publishing to the SWF version. Adobe Captivate goes a step further and allows you to create a single course package with both SWF and HTML5 published files and plays the relevant version based on the device it is being viewed on. We are constantly adding a lot of features and functionalities for the HTML5 version of courses to provide a great learning experience.
With the learning happening on devices, the publishing standards are also swiftly moving to xAPI from SCORM and AICC. More and more LMSs are now supporting xAPI-compliant courses. And Adobe Captivate makes it simple for the authors to tweak their existing courses to be served on devices, enable xAPI compliance, and publish them as gesture-enabled HTML5 courses.
What software in the Adobe line is being offered to users to enable them to create faster?
Dr. Pooja Jaisingh : Adobe offers two rapid eLearning products. Adobe Presenter and Adobe Captivate, both of which have won the BSOCO Gold for the Best Rapid eLearning tool award in back to back years.
Adobe Presenter lets you take advantage of flipped learning. You can turn your teaching content into HD videos from your desktop and publish to popular video sharing sites. You can transform existing PowerPoint presentations into rich, interactive eLearning with out-of-the-box assets, quizzes and interactions. Track learner performance and publish courses to the desktops, tablets and leading LMSs.
Adobe Captivate reimagines the way interactive eLearning is created for a multi-device world. You can develop any-screen mobile learning without programming using the all-new responsive authoring. Use an intuitive UI to transform PowerPoint presentations into engaging eLearning using actors, voices, interactions, and quizzes and leverage best-in-class HTML5 publishing to deliver any content to mobile devices, the web, desktops, and leading LMSs.
In our dream world, what are you going to offer us in the coming years to speed up the creation of content?
Dr. Pooja Jaisingh : The dream world is here – the future is here – Adobe Captivate 8 reimagines eLearning for a multi-device world by allowing the authors to create true responsive eLearning courses.
They can author as they always have and content will rearrange itself for the new tablet and mobile views based on the selected responsive theme. They can tweak content for a specific device by moving, resizing and editing objects and maintain content and layout integrity across devices by positioning objects relative to screen borders or other objects. They can publish their courses as a single project and it will automatically deliver the most appropriate experience for the learner's device. Adobe Captivate also allows the authors to create gesture-enabled, geo-location enabled, and device-aware courses with ease.
Interview with Dr. Pooja Jaisingh,
Sr. eLearning evangelist of Adobe,
collected by bsoco.
www.adobe.com
Infomercial - 05/26/2014