You cannot win the loyalty of talented people without HRIS !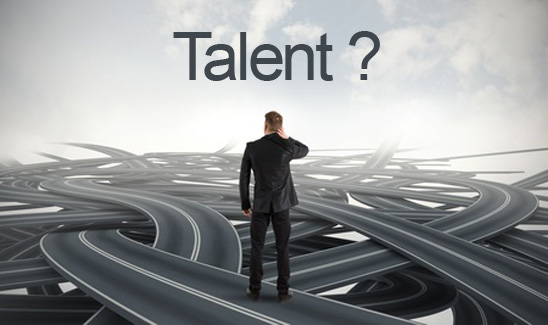 Nearly 80% of decision-makers and managers are convinced that human resource management is completely inadequate. But what are the consequences for companies? HR data is sometimes obsolete, HR information is insufficiently shared, managerial decisions are rarely made in collaboration, the development of individual talent is not really supported, employee disengagement and small scale absenteeism are spreading uncontrollably, and as for the indicators… In fact, HR strategy is limited to making short term adjustments which do not contribute to the growth of the organisation.
In this context, HR technologies are one of the instruments for a successful talent management policy.
Efforts to win employees' loyalty require first getting to know them better
Thanks to HRIS, regular information can be provided about the work progress of employees, including their career, their global remuneration, the effective measurement of their performance, their initial and present training and managers' feedback. This information provides a personalised base for the evaluation of each employee and should be harmonised with the global objectives of the company. By monitoring these different factors on an ad hoc management tool, those responsible for HR can offer to future loyal, talented or efficient employees the challenges appropriate for them.
This information is intended not only for the director of HR but should also be shared with managers and the employees themselves. By possessing a clearer vision of their career progression, their work objectives or the skills they are expected to master, employees become the motor of their own career development. A real revolution in transparency which will strengthen their attachment to the company, making them more motivated and more committed. And if evidence is needed about the positive link between motivation and loyalty, according to a 2007 Tower Watson study, companies enjoying high motivation levels experience nearly 50% less job turn-over!
Anticipation: another advantage of HRIS!
It is especially useful for detecting potentially talented people and offering then possibilities for career development just when they most need them. This consists of proposing career advancement in the company with continuous, permanent HR management to avoid the stop/start process. The threat of frustrated employees leaving to join a competitor is considerably reduced by the traceability facilitated by the HR technology and the predictive functions of HR monitoring. For example, well-prepared succession planning, efficient competency planning and training offered at an appropriate tempo are the necessary conditions provided through HRIS to retain talented people in the company over the long-term.
Recruitment work is expensive, sometimes too expensive. HR technologies provide you with a qualified internal pool of skilled people. Everyone has a chance to make it bear fruit. The clear advantage consists of promoting an employee rather than undertaking a recruitment process, which often proves long and uncertain. In short, HR policy can utilise the intelligence of tools!
It is vital to open real discussions with each employee about their career progression
Without HRIS, this process is futile. Communication increases, written records remain and the actual HR information is organised and shared.
A major challenge for the HR function is that employee loyalty should take place through its computerisation. There will be no efficient employee loyalty without HRIS, just as there can be no company full of talent without HR.

Editorial by
Thomas Chardin,
Director of Parlons RH.

www.parlonsRH.com
Infomercial - 07/02/2013