HR managers, go techno !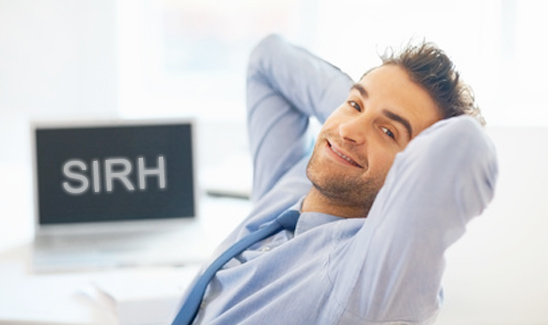 At trade shows, conferences and in specialized HR journals, digital is in. Digital Learning, Social Learning, Social Media, Big Data, predicative analysis, mobile applications and all the technological innovations applied to human resource management are in the spotlight.
These things are all "must haves" for HRM. If you don't have at least 2.0 versions of these technologies in your organization, then you are a has been. People in the professional HR community want to know:
- Should they go with Social Relationship Management?
- When overhauling training programs, how can they maximize learning and choose between Social Learning, Fast Learning, Rapid Learning or Mobile Learning?
- Should they have a HR Community Manager?
- Where can they find an HR Big Data application? And what is this exactly?
- How can they recruit better through professional social networks?
- What kind of reputation do they really have as an employer and how can they improve it?
- Etc.
The questions regarding the operational implementation of 2.0 concepts in HR are numerous, and they reflect the keen interest of the HR community in these applications. In two or three years, pouty faces which were once doubtful are now bright-eyed and attentive. With regard to the agency which I run – Parlons RH, which specializes in social networking and HR – I can only rejoice.
Let's not forget that before 2.0, there is 1.0.
Today, HR departments are fairly poorly equipped in terms of software solutions to manage basic HR processes such as recruitment, training and social reporting.
- 51% of companies do not have an computerized system to manage training ;
- 54% do not have a computerized system for managing payroll;
- 70% do not have a computerized system for managing job interviews;
- 85% do not have a computerized system for managing recruitment.
In short, except for payroll and personnel administration, the majority of companies, including large ones, do not have an optimal HRIS.
For the past 15 years, the computerization of the HR sector has with great apprehension taken small steps forward, often forcibly and always with skepticism. There continues to be sentiment today that computers are not ideal for human resources and talent management.
The management of social relations and a company's human capital is certainly not limited to binary code, technical procedures, and the cold application of technology.
However, a suitable computer system makes it possible to improve internal processes and efficiency. Without these gains in productivity, HR will not be able to perform its function of investigating and making better investments in supplementary fields of competence such as social networks and the use a of new digital business applications.
HR performance and technology
Businesses and HR departments more than ever need reliable and detailed information to make their decisions. HR managers not only need to be able to manage talent in accordance with constantly changing business needs, but they also need to optimize processes. Like other major departments (Marketing, Finances, etc.), human resources must more actively pursue computerization and openness to technology. Far from compromising the soul of HR work, this inevitable transition will only increase performance, legitimacy, and trust.

Thomas Chardin

Twitter : @ThomasChardin
A specialist in communication on social networks for human resources and management, Thomas Chardin is the founder and director of the digital communications agency Parlons RH (www.ParlonsRH.com).
Infomercial - 02/27/2015