IMC in partnership with BSIP eLearning in Sweden.
BSIP eLearning, the leading Swedish provider of customized e-learning for software, and IMC AG, leading international full-service provider for digital learning, announce their partnership to provide bespoke interactive software training.
BSIP eLearning understands that the key to producing quality interactive training solutions is to fully understand the needs of the customer, and so they allocate experienced IT-consultants to run the project from the outset. IMC´s Process Guidance Suite then helps to implement the interactive training in a cost effective and innovative way.

So how does this process guidance software work? IMC's performance support system "Process Guidance Suite" provides direct support to users while they are actually using the application. Following the micro-learning principle where learning is broken into bite-sized chunks, the user receives hints and tips in form of text, videos, links or screenshots as they are working through the software. This on-the-job assistance approach helps the user to fluidly and proficiently operate even the most complex software systems and improves the overall effectiveness of their software training.

BSIP will create these work aids for the customer in the form of interactive media content uniquely tailored for each customer. "But the benefit of the Process Guidance Suite goes beyond just the initial training", explains Dr Dirk Thissen, Strategic Alliances Manager at IMC AG. Because the system supports the entire range of software used within a company, be it ERP or CRM systems, office solutions or personalized software, the customer can also use the tool to create further company-specific guidance. The Process Guidance Suite is able to help to guide users step-by-step through complex business processes and IT-Landscapes across many different platforms, company-wide.

Stefan Bloom, CEO at BSIP eLearning explains: "This partnership gives us the tool to help our existing customers integrate their staff training within the software itself. It givesthem the option to use not only the content we produce for them, but also to create any content of their own that they want to make available to the software users."

For more information please visit: www.im-c.com | www.elearning.bsip.se
For IMC´s Business Process Guidance details click here.
About IMC:
IMC is an international leading full-service provider for digital learning. The product and service portfolio ranges from bespoke e-learning content, authoring and publishing solutions to learning and talent management suites. Multimedia and video productions as well as business process guidance and compliance solutions are also an integral part of IMC´s offering. Worldwide, IMC´s all-embracing technologies and services support more than 1,000 companies, public institutions and educational establishments of all sizes and in all sectors in the planning, developing and implementing of mature HR development strategies. On the MOOC (Massive Open Online Courses) platform www.opencourseworld.com, interested parties from students to managers benefit from free publically available academic teaching.

The company has its headquarters in Saarbrücken, branches in Munich and Freiburg and subsidiaries in Australia (Melbourne), Great Britain (London), Austria (Graz), Romania (Sibiu), Switzerland (Zurich) and in the USA (Phoenix). IMC is also represented with partner offices in numerous other countries.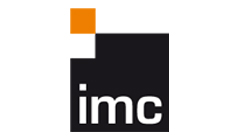 The Learning Suite, IMC's learning management system, is the solution for the planning, management, implementation and control of your learning processes. Europe's leading learning management system enables the detailed depiction of company-specific learning processes and structures regardless of industry and size of the company, ensures tailor-made and cost-effective further training for the target groups in accordance with the organisational goals and, using innovative technology, guarantees a high level of long-term information and performance for your staff.

"The super-friendly user interface and numerous layers of flexibility make for a robust solution." - David Wentworth, Senior Learning Analysts, Brandon Hall
More details of this software