New Offering Enables Smarter Email Marketing to Infor CRM Customers Globally
Infor, a leading provider of enterprise business application software serving more than 70,000 customers, and SmartFocus, a global leader in real-time, personalized marketing, today announced the global availability of Infor Epiphany with email marketing services from SmartFocus' Cloud Marketing Platform. This new partnership further empowers Infor's customers to deliver targeted email marketing that drives revenue, loyalty, and satisfaction.
"Marketers need to deliver real-time personalized messages across their online channels at every stage of the customer lifecycle," said Brad Wilson, chief executive officer of SmartFocus. "We're proud to begin this partnership with Infor, and we look forward to working with them to deliver world-class cloud marketing services to their global customer base."
The combination of Infor Epiphany's proven enterprise campaign management capabilities with cloud email marketing services from SmartFocus enables marketing professionals to automate and manage the daily execution of their online email campaigns. Technologies such as Infor Epiphany Email Advisor allow marketers to dramatically increase success rates and deliver more dynamic and relevant offers to customers in real-time.
"Fast, scalable, and reliable email campaign execution continues to be a critical component of the digital marketing and CRM space," said George Wright, senior vice president, Infor. "Our partnership with SmartFocus further extends our Infor Digital Multi-channel Marketing suite and gives our customers tremendous flexibility in how they drive email marketing, improve click-through rates, and increase market share."
www.smartfocus.com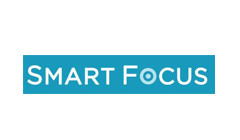 SmartFocus Email guides users through the basics of email marketing with tools for planning, list management, content creation, testing, deliverability monitoring and reporting. Our platform enables marketers to automate and optimize daily campaign execution so you can focus on more advanced email tactics that lead to higher response rates and more revenue opportunities. For marketers executing global campaigns, there is support for 16 different languages with the ability to personalize messages based on language or country location.
More details of this software