The LMS for you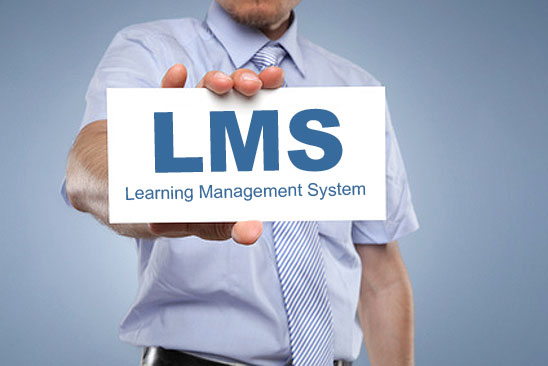 You have made your decision: you are going to get a brand new LMS! Now, you just have to figure out which one perfectly meets your needs, that rare pearl in a confusing market of over 200 products in every category!
This number is surprising, considering that just 10 years ago a number of analysts predicted an inevitable concentration of the market. 10 years later, there does not appear to be any drop off. The market is still rich and complex. Nothing has changed. And yet, everything has changed!
Technological revolution
The web has experienced several revolutions which developers have had to face. If you could only keep two, without hesitation it would be the Cloud and mobility.
The Cloud has permitted the rise of the SaaS model, which today represents over half of all new LMS projects. Although invisible to users, this change has had a profound impact on organizations: more flexible purchasing, faster implementation, refocusing of ISD functions, data security management, etc.
Mobility itself is a very perceptible revolution. The use of tablets, smartphones and other hybrid terminals is no longer considered an option but rather a prerequisite. Mobility has led to a profound change in user interfaces and increased the development of social applications. It is also a harbinger of the emergence of connected objects in the world of training.
Certainly, the LMS you choose in 2015 will look nothing like the one from 2005!
Divergent strategies
In terms of functions, there is a diverse range. There are essentially two opposing tendencies which I call "Too big to fail" versus "Small is beautiful".
The first is a race to have more and more features. This is generally the strategy of large developers, seeking to increasingly embed themselves in large accounts, targeting all HR processes. They attempt to present comprehensive solutions for talent management, of which LMS is only one component.
The opposite path has been taken by a number of more modestly sized developers whose strategy is to target niche markets. Their idea is to find the right formula for functionality that really hits the mark, driven by a compact solution which prioritizes a few key areas: the Cloud, mobility, collaborative editing of content, e-commerce, gamification, etc.
Between the power of the first and the agility of the second, which approach do you find more seductive?
A regenerating market
In a world of changing technology and business, there will necessarily be winners and losers. Developers are engaged in fierce competition. Some will not manage to adapt. Announcements of mergers and acquisitions will follow. But then why isn't the number of LMS choices diminishing? Simply because change is a source of opportunity and new actors are constantly appearing. They have the advantage of starting with a clean sheet, to be able to build their solutions on new ideas. They contribute to the reinvention of LMS.
Between the experience of traditional players and the swagger of new upstarts, it's a matter of taste and state of mind…
Is LMS dead?
This question has been raised a number of times on social networks. Beyond the provocative aspect, this reveals a concern: is LMS able to adapt to a changing world?
I would say that the LMS of 2005 is long dead! 10 years later, a new energy is driving the market. Both big and small are more inventive than ever. The range of products is diverse and innovative. Of course, this does not simplify your choice, to the contrary. Without a doubt, this is what is known as being "spoiled for choice".

Editorial by Sébastien FRAYSSE
Expert Standards & Plateformes e-Learning
www.knowledge-decision.com


Infomercial - 11/20/2014