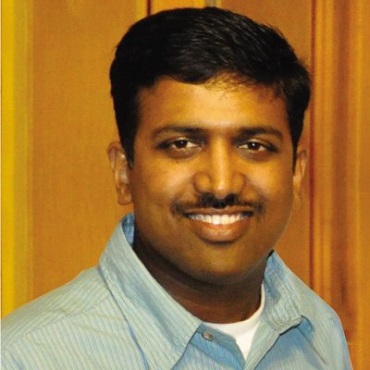 bsoco: Could you describe your path from start-up to mature company?
Bhaskar Krishnamoorthy: Cavintek was formed to address the process problems plaguing small and medium businesses. This was our passion right from Day 1. When I first started Cavintek, we started off doing one-off projects to address specific process problems in the BPO and Construction industries. We saw enough patterns to decide that we can build a tool that can significantly improve productivity while reducing costs. Our product has evolved over a period of time mainly based on the feedback from our users and we have taken rapid strides in adding customers and addressing use cases in various industries like banking, food processing, oil and gas, energy, manufacturing and high tech.
bsoco: Are there some traps that need to be avoided when starting a BPM tool?


Bhaskar Krishnamoorthy: I think trying to solve a specific business challenge would be a good starting point. Often, you see startups trying to bite more than what they can chew and end up burning out. So, narrowing the focus to a common use case in a growing industry would be ideal. You can present a more compelling solution and acquire customers more easily.
bsoco: Who exactly would your customers be?


Bhaskar Krishnamoorthy: Small and medium businesses that are between 50 and 1000 employees are our target customers. We currently have customers in the banking, food processing, education, logistics, energy and high tech industries.
bsoco: What benefits would your software bring to your customers?


Bhaskar Krishnamoorthy: The biggest benefits organizations derive from using CFLOW are enhanced productivity and reduced costs. Organizations spend millions of dollars on printing costs and push paper across desks. Some of our customers have reaped savings in excess of a million dollars every year.
bsoco: Are you preparing anything new for 2017?


Bhaskar Krishnamoorthy: We are focusing on integrations in the coming year. We already have integrated with more than 600 apps via Zapier. We also have custom integrations with Google Apps and Slack. Integration with Enterprise SCM/CRM applications like SAP, Oracle and Salesforce are on the anvil.
bsoco: What is your Business model (how do you make revenue)?


Bhaskar Krishnamoorthy: For the cloud version, we have a pay-as-you-go business model and charge a monthly or annual fee based on number of users. We provide an optional Concierge Support that has a separate Setup Fee. For on-premise customers, we charge a License Fee that includes a perpetual license to Cflow and an Annual Fee that includes support and upgrades. The Setup and Installation Fee varies based on the detailed requirements.
bsoco: Thank you for the answers.
www.cavintek.com