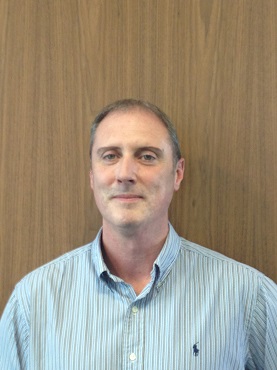 bsoco: Your company is present in many countries, can we define you as a leader in the field of HR?
Steven Rees-Pullman: SumTotal Systems is the largest independent provider of integrated HR applications and the only provider to deliver Learning-Centric Talent Expansion, a whole new approach to discovering, developing and unleashing hidden potential within our customers' workforce.
SumTotal's people-focused solutions go beyond traditional human capital management to deliver end users contextual, just-in-time information and actions, when and where they need them. Our applications provide a hyper-personalised user experience to increase productivity, improve adoption and engagement, and help employees be better at their jobs while they're doing them.
SumTotal Learn is the industry's most complete learning solution, which enables world-class formal training, certification programs, and informal learning and knowledge sharing.
SumTotal Talent applications help organisations execute on strategic talent programs, like talent mobility and pay-for-performance, and tie processes together in ways not possible with other systems.
SumTotal Work delivers the industry's only fully inclusive workforce management solution covering all aspects of workforce, payroll and expense management to improve efficiencies and effectiveness.
bsoco: For whom do you make this software ? What benefits would your software bring to your customers?
Steven Rees-Pullman: SumTotal has been around since 1985, longer than almost all the other vendors in the space, and we've been building best practices and unique skills that benefit our customers every day. Our customers include a range of Fortune 500 companies, and smaller, high-growth companies spanning nearly 160 countries.
Today, more than 3,500 organisations, including several of Fortune's "Best Places to Work," rely on SumTotal's on premise and cloud-based Learning-Centric Talent Expansion applications to enable their employees.
bsoco: As an expert of HR, what kind of advice would you give to someone who wants to start a project like this?
Steven Rees-Pullman: Multiple HR systems are a reality for most, so we design our solutions to fit with the infrastructure you already have. You don't have to rip and replace existing solutions to get the job done. We integrate easily with popular third-party and cloud applications your people already use.
The SumTotal elixHR platform makes user experience, data, and process integration easy, even with your current HR technology infrastructure. We don't try to force you into buying everything from us, so start with one solution and see how we do.
bsoco: Why do companies turn to SumTotal?
Steven Rees-Pullman: With SumTotal Talent Expansion™ Enterprise Solutions, You Get:
The Most Comprehensive, Enterprise-class HR Solution Available Today – we offer the most complete set of integrated and modular HCM solutions with flexible configuration options that allow you to deliver information and actions that matter, when and where they matter. And because of our learning roots, we have embedded real-time, contextual development across our talent and workforce management applications so you get triple the impact across your business.
A Consistent Intuitive User Experience Across Platform – whether you're on your desktop in the office or your mobile device on the go, our solutions operate like a single application.
Easily Integrates with Systems You Already Have – you can even integrate with popular cloud applications – such as salesforce.com and LinkedIn.
Easy Access To Analytics – everyone is talking about big data, but most solutions offer little more than transactional reporting. Not us – we build comprehensive analytics right in.
HR Solutions That Fit You – whether you're a large global employer in a compliance-heavy industry or just starting out with HR and learning management technology to grow your business, you can get a solution that fits your unique needs. While other vendors try to get you to fit the solution they want to sell you, we provide you with the tools you want to use.
You Choose – Software-as-a-Service (Saas), Hosted or On-Premise – our customers have good reasons to need choice and flexibility in deployment options so we help you decide what is right for you. Whether you need it all in the cloud, a hybrid approach or a longer-term strategy for moving to SaaS over time, we partner with you to get you where you want to be.
bsoco: Thank you very much for your answers.
http://www.sumtotalsystems.com/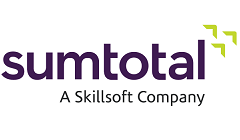 The SumTotal Learn solution is the market leader, with over 45 million people using the solution to increase their effectiveness and productivity in companies of all sizes and all geographies. SumTotal Learn is the only LMS that provides personalised, contextual learning with the flexibility to enable world-class formal training and certification programs as well as day-to-day informal learning and knowledge sharing. With powerful learning management capabilities for businesses of all sizes, complete learning content management, content creation, measurement tools, offline learning tools and next generation mobile and social learning products, the SumTotal Learn solution can be used anytime, anywhere on nearly any device.

SumTotal's Enterprise Learning Management enables organisations to:
- Deploy faster with open activity architecture
- Reduce non-compliance with continuing-education management
- Improve user adoption with an enhanced, intuitive user experience
- Increase visibility with personalized dashboards
- Reach employees on the go with mobile and off-line learning capabilities

More details of this software