Press and News
Interview (emailing) - Mathieu Tarnus, general manager at Sarbacane Software, answers our questions about its software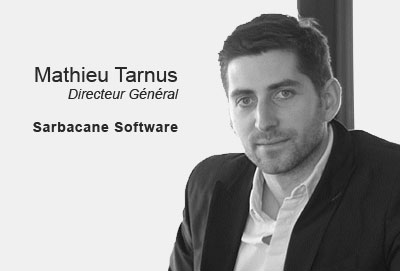 bsoco : Your company was founded in 2001. Could you describe your path from start-up to mature company. What does distinguish you from the others on the market nowadays ?
Mathieu Tarnus : The activity started in 2001 with GOTO Software, but the origin of the group dates back even further since it was created in 1982, at the beginning of computing. The latter has seen born and disappear many technologies, solutions and start-ups.
What distinguishes Sarbacane Software, as in all subsidiaries GOTO Software is the experience and pragmatism, true legacy of our group, facing the evolution of new technologies. It is also an insatiable passion for software and a lot of "reason" in our development strategy. Unlike the definition of a start-up, we never had recourse to external capital to become what we are and, achieve what we want to be.
bsoco : For whom do you make this software ? What benefits would your software bring to your customers ?
Mathieu Tarnus : Our job is to develop software and service "industrialized", not becoming service agency. We rely on a model of self-service, therefore our targets are primarily SMEs, worldwide. These appreciate use a tool with which they will be independent. We do our best and we challenge ourselves very often in question for our clients wishing sending a newsletter or a commercial offer to their clients and prospects. It's important to offer the ability to do this simply and effectively.
bsoco : Are there any traps that need to be avoided when starting an emailing project ?
Mathieu Tarnus : The first step is the constitution of the database of email addresses. Too many companies only use purchased or leased bases for their emailing. We recommend working on the collection of emails in order to obtain emails by opt-in or double opt-in. In this way, the recipients actually want to receive messages. It's better for the recipients, and for the performance and deliverability of your campaigns. Each company must monitor the impact of emailing campaigns on its reputation in order to have the best deliverability possible, that is to say, optimizing incoming messages in inboxes.
The absence of unsubscribe link inside the message, the HTML composition, the choice of sender name and subject ... There are many pitfalls to avoid and also tricks that work. We invite you to visit our blog on best practices emailing for more information.
bsoco : What development methodologies do you like to use in the future ?
Mathieu Tarnus : It took many years for our group to understand that the generation of value was in perseverance and obstinacy. When you believe in a product or service, it's crucial to work on it to improve and capitalize on every step. Never forsake, success in our business is unlimited, we can always do better and go further. Conversely, we can quickly fall into oblivion, the slightest relaxation or dispersal, we have to know that the others won't stop, continue to innovate and take our place. It is in this spirit that we work and innovate at Sarbacane.
Finally we are still too "French", only 10-15% of our sales are generated outside of France. We need to expand internationally. We are working on several tracks simultaneously to make of Sarbacane Software a global player.
bsoco : Good luck !
www.sarbacane.com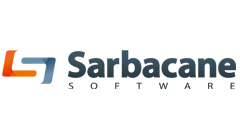 Sarbacane, the leading e-mail marketing software

Born in 2001, Sarbacane is one of the first e-mailing softwares. Since it was launched, it helps several thousands of French and European companies to carry out their e-mailing projects.

Sarbacane 3 emailing software allows you to manage your personalized e-mailing campaigns on your computer very easily. Import your recipients (txt, csv, xls, mdb, sql file...), write your message or take inspiration from one of the included templates then set and plan your sending. That's as simple as an e-mail client.

Our Professional Routing Service allows you to increase considerably the deliverability of your sendings and will fix your problems with blacklists and spam filters.

Prepare an e-mailing campaign with Sarbacane will only take a few minutes to your marketing or sales team. Enough talking: let's discover Sarbacane by visiting this website or downloading the free demo version!
More details of this software