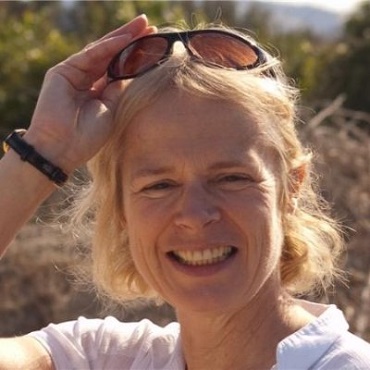 bsoco: What's the history behind Cezanne HR?
Sue Lingard: As a team, we have been designing and delivering global HR software systems for over twenty years. During that time, we've worked with some of the world's largest and most demanding organisations, as well as many hundreds of small and mid-sized companies.
We recognised early on that the new approach to software development and delivery – Software as a Service or SaaS – pioneered by companies like Salesforce, would allow us to take cost and complexity out of HR software, without sacrificing functionality or flexibility. We wanted to provide mid-sized and growing businesses with all of the advantages of sophisticated HR solutions to help the streamline and improve how they manage, connect and engage their people – at a fraction of the cost of older enterprise software.
Cezanne HR was founded in 2013 to deliver on that vision, and today we're serving tens of thousands of employees in Europe and worldwide.
bsoco: What does it takes to develop great HR software?
Sue Lingard: Good question. I'd say it's about four key areas.
Firstly, a really good understanding of human resources management. As anyone that's worked in HR knows, staying on top of all of the people-related issues is far from straight forward. It is even more complex if your workforce is international. Knowing what's important and how HR processes work in real life is critical.
Secondly, HR software today has to be useful for the whole workforce, not just for HR. That means thinking through how HR impacts on everyone. How easy is it for employees to update personal information, check how much holiday they've got left from work, from home, on their tablet, on their mobile? Can the line manager see a team calendar before approving time off? What absence data does HR need to ensure the business is appropriately resourced? How can the software encourage employees to engage? Help managers manage more effectively? Deliver real value back to the business?
Thirdly, it is about deep technical expertise. Delivering secure, high-performing software from the Cloud to companies worldwide means you need an exceptionally well-thought through product architecture, running on a scalable infrastructure, backed by 24/7 monitoring. Add to this the need to support multiple devices (PC, Mac, Tablet, Smartphone…), automatic and seamless updates, and keep implementation straight-forward (and cost effective) for customers without sacrificing flexibility and configurability. It's a significant challenge!
And last but not least, it's about having a genuine partnership with your customers; understanding and responding to their needs, and providing great support. Research has shown time and time again that great support results in better implementations, higher customers satisfaction and better solutions. We're very focused on customer success, as this video demonstrates.
bsoco: You've embraced SaaS. What do you see as the main benefits for your customers?
Sue Lingard: Where to begin! Real SaaS, where all of the customers have their own space within a shared code base, has revolutionised how software is developed, delivered, priced, updated… pretty much everything! It's taken out cost and complexity for us, which means we can deliver a much better service at a lower cost to our customers.
Importantly, it's driven a new way of thinking about how software should be implemented and updated. Gone are the days of upfront licence fees and time-consuming set up projects. Instead software is charged for on a pay-as-you-go basis, and purposely designed to be deployed almost instantaneously, configurable by the customer, and updated on a more regular basis than was possible in the past.
bsoco: What's the latest news from Cezanne HR?
Sue Lingard: We've had an exciting year. We've gained lots of new customers, many of whom are international, and some from countries where we've not had customers before. In the last few months, we've added Dutch, Turkish and Romanian to our available language translations, and completed the migration of the interface to HTML5, so the system can be used via a modern browser from virtually any device.
Right now, we're using customer feedback to extend features we already have in the product, such as document management and alerts, and we've got big plans for next year. Watch this space!
bsoco: Thank you for your answers.
http://cezannehr.com