Patrice Poirier, President at SIGMA-RH Solutions
In 1992, Mr. Patrice Poirier founded the SIGMA-RH Group, in Montreal, Canada and later opened agencies in Paris, France and New York, USA. He is the inventor, designer and first programmer of our still marketed SIGMA-RH.net software, one of the most comprehensive, flexible and powerful HRIS available today, worldwide. Still fully active in the company's structure, Mr. Poirier is overlooking the Sales Department for all of the agencies.
bsoco : Could you describe your company's business model?
Patrice Poirier : Our company is providing a SaaS/Cloud HR software for streamlining our clients' HR processes in one unique database. Our HR software handles all of the HR needs of a company: from the simple employee file, to the management of the Workplace Accidents & Risk Prevention (OSHA), Time & Labour management, Employee Scheduling & Time Capture and the management of Training, Careers, Recruitment & Assessments. We now offer a geolocation module, to help our clients (for example) identify high-risk sites in addition to locate future employee in order to facilitate and optimize the traveling time to go to work.
bsoco : What are recent trends and future challenges in the area of HR?
Patrice Poirier : The future trend if definitely the usage of geolocation, helping the HR departments taking better decisions. The geolocation module has a lot of benefits, brings better at work satisfaction for the employees, facilitates the recruiting and training, avoid unnecessary costs related to the distance and traces workplace accidents, professional risks, etc. The geolocation is now serving the HR department! The automation is also a strong trend: an efficient and intelligent HR software will do low value-added jobs by itself, avoiding any human assistance. Therefore, the HR people will focus on more strategic tasks.

bsoco : Who exactly would your customers be?
Patrice Poirier : Our targeted customers are companies ranging from 300 to 5,000 employees, but our client base has between 75 to 55,000 employees! Any company with an HR management related project is interesting to us because our system can handle and answer all of their needs at the same time. We are a one-stop-shop!
bsoco : Could you mention your cooperation with Aéroports de Paris and the benefits of this project?
Patrice Poirier : Aéroports de Paris selected the fully integrated SIGMA-RH.net software to manage their workplace accidents, risk prevention and penibility. Please see press release
bsoco: Thank you for your answers.
www.sigma-hr.com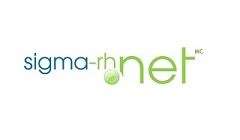 SIGMA-HR is a leader in Human Resources Information Systems (HRIS). Our software, SIGMA-HR.net, is a totally different solution that allows human resources departments to be an integral part in the decision-making process in an organization. A full HR suite, completely integrated for all HR needs.

A mix of flexibility, automation, reliability, and innovations.

SIGMA-HR.net covers all areas relating to human resources management, except payroll:

- Administrative management;
- Talent management (training, jobs and skills management, recruitment, interviews and evaluations);
- Time off requests, absences and time management (including employee scheduling and time clocks);
- Workplace accidents, occupational risks, medical visits and hard-working conditions;
- Workflows and self-service customized for each category of users.

As a world first, SIGMA-HR.net is the only application to include geolocation tools specifically applied to HR. Our integrated HR software offers new functionalities that will become the standard for any next generation HRIS. Some of the new features are:

- Increase employees' satisfaction;
- Simplify recruitment and training;
- Reduce extra costs relating to remote learning;
- Allow the localization of workplace accidents, occupational risks and accidental exposures to chemical products.
These are only a few examples of concrete applications of geolocation in HR management!

Our HRMS is currently installed and used worldwide. The cloud-based HR software market (SaaS) is growing fast and our technological innovations are placing us way ahead of our competitors.

More details of this software