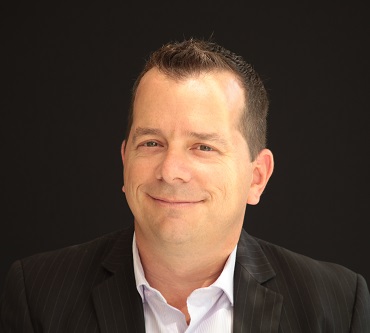 bsoco: How does Sigma-HR fit into the world of HR today?

Patrice Poirier: SIGMA-HR has always aimed toward the outmost flexibility for its HR tools. Our solutions can be customized, changed and configured to meet the ever changing processes in place in companies. For the various standard modules offered in our application, we make sure to fully comply with existing regulations. HR departments are constantly changing; the tools they use must also evolve. That's why over 50% of SIGMA-HR sales has been reinvested in research and development over the past 23 years.
bsoco: How do you see the present and the future of HR market?
Patrice Poirier: The HR software market has changed rapidly recently. Specialized software applications are experiencing more difficulties than HR integrated software solutions. Software applications that specialize in one field ("Talent Management", "Time & Attendance" or "Training" for example) try to broaden their coverage to survive this evolution. The future definitely looks bright for providers who view the HR function globally and who believe that HR can contribute to the growth of organizations.
bsoco: Could you tell us more about the best practices for a successful project management?
Patrice Poirier: The key for success in project management is to make sure the initial need is well understood by all parties involved. The customer and the supplier must agree on the deliverables and the deadlines. Most projects that go bad have the same symptoms: the project scope was not defined correctly or this scope is constantly changing. The decisions taken at the beginning of the project could have been different if the final objective had been known from the start, instead of at the end of the project. To avoid such situations, we implemented for all of our projects, the same iterative approach that we use during our development cycle. This agile methodology allows us to make small adjustments with each iteration.
bsoco: What are the main features of your software? What do you guarantee to your customers?
Patrice Poirier: Our main advantage is that we cover all HR functionalities, and not one or two domains. Our customers can implement other modules according to their needs. For the first year, only "Talent Management" can be implemented. The year after, the "Time & Attendance" or "Workplace Accidents" module can be deployed. SIGMA-HR offers a global vision for HR functionalities, contrary to highly specialized applications that focus on a single aspect of human resources management.
bsoco: What development methodologies do you use and what is the next step?
Patrice Poirier: We implement an agile development methodology by iteration. We deliver a minimum of 2 or 3 new versions per year, which allows us to change our modules to meet the new market needs. Key elements for SIGMA-HR: agility and flexibility.
bsoco: Thank you very much for your answers.
www.sigma-hr.com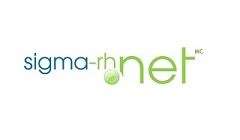 SIGMA-HR is a leader in Human Resources Information Systems (HRIS). Our software, SIGMA-HR.net, is a totally different solution that allows human resources departments to be an integral part in the decision-making process in an organization. A full HR suite, completely integrated for all HR needs.

A mix of flexibility, automation, reliability, and innovations.

SIGMA-HR.net covers all areas relating to human resources management, except payroll:

- Administrative management;
- Talent management (training, jobs and skills management, recruitment, interviews and evaluations);
- Time off requests, absences and time management (including employee scheduling and time clocks);
- Workplace accidents, occupational risks, medical visits and hard-working conditions;
- Workflows and self-service customized for each category of users.

As a world first, SIGMA-HR.net is the only application to include geolocation tools specifically applied to HR. Our integrated HR software offers new functionalities that will become the standard for any next generation HRIS. Some of the new features are:

- Increase employees' satisfaction;
- Simplify recruitment and training;
- Reduce extra costs relating to remote learning;
- Allow the localization of workplace accidents, occupational risks and accidental exposures to chemical products.
These are only a few examples of concrete applications of geolocation in HR management!

Our HRMS is currently installed and used worldwide. The cloud-based HR software market (SaaS) is growing fast and our technological innovations are placing us way ahead of our competitors.

More details of this software