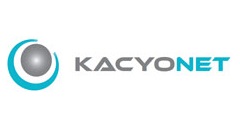 Kacyonet
Kacyonet
WBR = Without bsoco Rank : bsoco does not contain enough information on this software to evaluate it.
bsoco benchmark sheet
- advantages and disadvantages
- price positioning
- how easy it is to familiarise oneself with this software
- level of R&D
quality of support
- number of training days
- Other market indicators
Not available sheet
bsoco light sheet
- ranking
- community dynamics
- bsoco index evolution
Not available sheet
Description
IMPULSE SIGN-IN enables our clients to:

Digitise all attendance processes (retrieving and sending management data on training sessions) Digitally manage the entire distribution, retrieval and analysis process for real-time evaluation sheets.

Get rid of paper in all shapes and forms and distribute all types of content (e-learning, videos, quiz, pdf, etc.)

Impulse Sign-In winning features:
Cost: Impulse Sign-In management provides cost savings up to 90%.
Flexibility: Impulse Sign-In is easy to set up. Customising, license management and data feed are easy and fast.
Easy to install: Impulse Sign-In requires no plug-is. The solution is easy to access and totally secure.
Ergonomic: Impulse Sign-In is user-friendly and easy to use. It stimulates instructors and learners to use it.
Accessibility: Multi-device, Impulse Sign-In is accessible via a desktop, a tablet and a smartphone.
Responsive: Screen response time is short whatever the WiFi or network speed.
Agility: Impulse Sign-In has been designed to process specific development requests and tailored to the client environment.