IMC has been selected as a 2013 Top 20 Learning Portals Company
As part of its commitment to continuously monitor the training marketplace for the best providers and services, TrainingIndustry.com has released its 2013 Top 20 Learning Portal Companies List. We are very pleased to inform you that IMC with its Learning Suite has been selected as a "2013 Top 20 Learning Portals Company".
The selection of the Top 20 Learning Portals was based on the following criteria: The breadth of functionality and capabilities criteria, commitment to the corporate training industry, innovation and impact, industry visibility, number and strength of clients, geographic reach, company size and growth potential.
The Learning Suite, IMC's learning management system, is the solution for the planning, management, implementation and control of your learning processes. Europe's leading learning management system enables the detailed depiction of company-specific learning processes and structures regardless of industry and size of the company, ensures tailormade and cost-effective further training for the target groups in accordance with the organisational goals and, using innovative technology, guarantees a high level of longterm information and performance for your staff. Over 1,000 customers from every branch of industry and every size of company rely on the trusted solution from IMC.
For more information please have a look at the Websites:
IMC: www.im-c.com
TrainingIndustry: www.trainingindustry.com
About IMC:
Since it was founded in 1997, IMC AG has developed into a leading international full service provider for individual eLearning content as well as learning and talent management solutions. Multimedia and video productions, business process guidance and compliance solutions are all integral parts of the IMC portfolio.
Using applications and services provided by IMC, companies and public organisations of every size and from every industry implement efficient training and further training measures; training providers and universities also trust the many years of experience and sophisticated technologies of IMC.
More than 1,000 customers are supported by IMC in the planning, development, implementation and execution of sophisticated human resources development and further training strategies with an extensive range of technology and services. Flexibility, integration capabilities, customer and process orientation remain the focus as regards development of IMC products.
With the IMC Learning Suite, the Talent Suite and the Compliance Suite, IMC provides a consistent approach to solving the implementation of comprehensive learning and talent management processes. The business process guidance solution offers users of diverse software context-sensitive assistance during their daily work and thus simplifies company-wide roll-outs of new applications in particular. The IMC Content Studio is used as a multifaceted approach to the creation of individual eLearning and mobile learning content. IMC eLearning content services round off the product portfolio. Interdisciplinary teams of experts work on developing standardised and customised media in close cooperation with customers from all over the world. On the MOOC (Massive Open Online Courses) platform www.opencourseworld.de, interested parties from students through to managers benefit from free publically available academic teaching.
Founded by Prof. Dr Dr h.c. mult. August-Wilhelm Scheer together with Dr Wolfgang Kraemer, Frank Milius and Dr Volker Zimmermann, the company has its headquarters in Saarbrücken, branches in Munich and Freiburg and subsidiaries in Australia (Melbourne), Great Britain (London), Austria (Graz), Romania (Sibiu) and Switzerland (Zurich). IMC is also represented with partner offices in numerous other countries.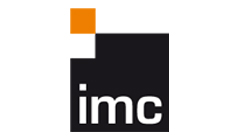 The Learning Suite, IMC's learning management system, is the solution for the planning, management, implementation and control of your learning processes. Europe's leading learning management system enables the detailed depiction of company-specific learning processes and structures regardless of industry and size of the company, ensures tailor-made and cost-effective further training for the target groups in accordance with the organisational goals and, using innovative technology, guarantees a high level of long-term information and performance for your staff.

"The super-friendly user interface and numerous layers of flexibility make for a robust solution." - David Wentworth, Senior Learning Analysts, Brandon Hall
More details of this software