Press and News
Media Alert: Adobe Survey Reveals Americans' Dependence on Email
Adobe (Nasdaq:ADBE) today released findings from its second annual email survey, focused on U.S. white collar workers' habits and behavior related to personal and work email. The report shows that people constantly check their personal and work email, with smartphones overtaking computers as the device consumers use most regularly to check email. Time spent checking email increased 17 percent Year-over-Year (YoY) and people expect email will remain the preferred way of communicating at work in five years. Email in the workplace is becoming less formal and more brief, with expectations of quick responses increasing. Nearly 70 percent check email while watching TV and 45 percent while in the bathroom.
"This survey underpins that email is here to stay in our personal lives and in the workplace. The next generation of workers expect fast responses to email and brevity, mirroring interactions in their personal lives and their shorter attention span," said Kristin Naragon, director of Email Solutions, Adobe Campaign. "Marketers must adapt their approach to address email behaviors and avoid adding to the noise of the inbox. This means fewer emails and ensuring those sent are mobile-optimized, personalized and contextual to offer the best possible digital experience."
Additional survey findings from U.S. white collar respondents include:
- "Always on" email culture in business: Almost one-half of the people surveyed expect a response to email within less than an hour at work. Expectations are dramatically higher with older millennials (25-34): over one-fourth expect email responses within a few minutes. On the weekend, people send 19 work emails and read 29 emails on average. 79 percent admit to checking work email on vacation and nearly one-fourth divulge that they frequently or constantly check email on vacation. Smartphones are the primary device on which millennials check email (90 percent for ages 18-24; 88 percent for ages 25-34).
- Work email becomes less formal: Nearly 70 percent of respondents say that texting has impacted their work emails, making emails more concise (37 percent) and less formal (20 percent). 42 percent have used an emoji in a work email. The "thumbs up" emoji is most popular (31 percent) at work. One-fourth say their use of emojis in the workplace is increasing. Most respondents prefer email at work versus other communication methods, most often citing its efficiency.
- Checking email during conversations is acceptable: Less than 10 percent would be annoyed by someone checking or responding to email during a face-to-face conversation with a friend or family member. Pokémon Go players beware – playing a game was cited by more than one-fourth of workers as the most annoying thing someone could do during a conversation. In the workplace, respondents cited the most annoying email behavior as people who "reply all" when it's unnecessary.
- People are so addicted to email that they're detoxing: 45 percent reported attempting a self-imposed email detox, a break from checking email. People that work in technology are most likely to report taking a detox (66 percent versus 39 percent) and 82 percent reported sticking with their planned detox, which lasted an average of 5.3 days. The majority saw a positive impact from their email detox, with 37 percent reporting they felt liberated and 34 percent feeling relaxed.
- Consumers prefer to receive marketing offers via email: 50 percent prefer to be contacted by brands via email, followed by direct mail at 22 percent and social media at nine percent. Yet respondents find less than one-quarter of email offers interesting enough to open. Consumers report intolerance of waiting for images to load on a smartphone.
Adobe Campaign enables marketers to automate, manage and execute personalized campaigns across email, web, social, display and mobile channels, as well as offline channels including direct mail and point of sale. The Adobe Campaign team will host a TweetChat with email marketing influencers on Wednesday, Oct. 5 at 4 p.m. Eastern Standard Time. Join the discussion on Twitter at #AdobeChat.
Methodology
Adobe surveyed more than 1,000 white collar workers in the U.S. and more than 3,000 white collar workers in the U.K., France and Germany about their use of personal and work email. The surveys were conducted between July 28 and Aug. 16, 2016. All respondents owned a smartphone.
Helpful Links
- Adobe Conversations blog post by Kristin Naragon: http://blogs.adobe.com/conversations/2016/10/email-still-the-alpha-channel.html
- CMO.com blog post: http://www.cmo.com/adobe-digital-insights/articles/2016/9/30/adobe-email-survey-2016.html
- Blog post on European results for Adobe's email survey: http://blogs.adobe.com/digitaleurope/cross-channel-marketing/adobe-email-survey-2016/
About Adobe
Adobe is changing the world through digital experiences. For more information, visit www.adobe.com. © 2016 Adobe Systems Incorporated. All rights reserved. Adobe and the Adobe logo are either registered trademarks or trademarks of Adobe Systems Incorporated in the United States and/or other countries. All other trademarks are the property of their respective owners.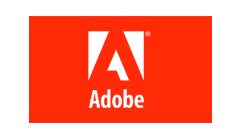 Adobe Captivate 9: Create any kind of eLearning end-to-end. For any device.
With new Adobe Captivate 9 you can create virtually any kind of aesthetically attractive and instructionally sound eLearning. Go seamlessly from storyboarding to responsive eLearning and everything else in-between using a single easy-to-use tool. Dip into the exclusive 25,000+ asset store to enrich your content. Enjoy the power of being able to create amazing courses that run seamlessly across desktops and mobile devices.
Learn more
More details of this software
Publisher press
> 11/05/2017 - Adobe Summit EMEA 2017: Creating Exceptional Customer Experiences

> 06/04/2017 - AI, VR, IoT and Kate McKinnon Headline Adobe "Summit Sneaks"

> 03/03/2017 - Adobe Empowers Businesses to Transform at Adobe Summit

> 22/02/2017 - The Role Of Critical Thinking In Modern Business Training

> 02/02/2017 - Adobe's Board of Directors Elects Adobe CEO Shantanu Narayen as Chairman

> 03/01/2017 - Adobe Completes Acquisition of TubeMogul

> 06/12/2016 - Adobe Data Shows Cyber Monday Largest Online Sales Day in History With $3.39 Billion

> 22/11/2016 - Adobe Named a Leader in Lead-to-Revenue Management Platform Vendors by Independent Research Firm

> 04/11/2016 - Creativity Pays: Global Survey From Adobe Links Being Creative to Stronger Personal and Professional Success

> 27/10/2016 - World's Top Creators Headline Adobe MAX

> 19/10/2016 - Adobe Named a Leader in Gartner 2016 Magic Quadrant for Digital Marketing Analytics

> 06/10/2016 - Media Alert: Adobe Survey Reveals Americans' Dependence on Email

> 16/09/2016 - Media Alert: Adobe Releases Lightroom for Mobile 2.5 Enabling Mobile DNG Raw Photography on iOS 10

> 08/09/2016 - Adobe Unveils New Virtual Reality, Character Animation and 3D Innovations at IBC 2016

> 15/07/2016 - Adobe Creative Cloud Innovations Take Creativity From Blank Page to Brilliant

> 27/06/2016 - Interview (e-learning): Gourav Sinha, Marketing Manager of Adobe

> 23/06/2016 - Adobe Positioned as a Leader in Gartner Magic Quadrant for Mobile App Development Platforms

> 07/06/2016 - Adobe Launches Spark: Visual Storytelling Apps for Everyone

> 26/05/2016 - Adobe Names Cynthia Stoddard as Senior Vice President and Chief Information Officer

> 13/05/2016 - Media Alert: Adobe Launches Public Sector Cloud Offerings on Amazon Web Services in Europe

> 04/05/2016 - Adobe Sign Debuts, Integrated with Adobe Marketing Cloud for Paperless Customer Experiences

> 22/04/2016 - Adobe Unveils Breakthroughs in Video and Film Production

> 08/04/2016 - Adobe Summit 2016: Are You An Experience Business?

> 29/03/2016 - Adobe Announces Cross-Device Co-op to Enable People-Based Marketing

> 11/03/2016 - Opera House Embarks on Digital Transformation with Adobe

> 16/02/2016 - Media Alert: Adobe to Unveil Next Generation Marketing Cloud at Summit

> 08/02/2016 - Adobe Video Tools Get Rave Reviews at Sundance 2016

> 14/01/2016 - Distracted and Device-Hungry: Global Consumers Demand That Brands Entertain Them

> 21/12/2015 - Accenture and Adobe Expand Alliance to Advance Digital Transformation for Life Science, Healthcare, and Financial Services Organizations

> 26/11/2015 - Adobe Named a Leader in Data Management Platforms by Independent Research Firm

> 31/07/2015 - Interview (e-learning): Priyank Shrivastava,director of product marketing at Adobe

> 23/06/2015 - Adobe Unveils Milestone 2015 Creative Cloud Release

> 04/06/2015 - Adobe Announces 2015 Release of Technical Communication Suite

> 26/05/2015 - Adobe Report Predicts Summer Travel Spend to Increase to $65 Billion

> 18/05/2015 - Adobe Advances Programmatic Advertising with New Dynamic Creative Technology

> 12/05/2015 - Adobe Advances Integration of Big Data with Creative Content

> 29/04/2015 - Adobe Delivers Major Innovations to Creative Cloud Photography

> 23/04/2015 - Adobe Positioned as a Leader in Gartner Magic Quadrant for Multichannel Campaign Management

> 26/03/2015 - Adobe Reports Strong Q1 FY2015 Financial Results

> 17/03/2015 - Adobe Pushes Boundaries of Marketing at Summit 2015

> 09/03/2015 - Adobe Photoshop Turns Twenty-Five

> 24/02/2015 - Media Alert: Adobe Summit to Feature Industry Luminaries, Digital Marketing Innovations

> 11/02/2015 - Adobe Launches Cloud Solutions for Government at Digital Government Assembly

> 03/02/2015 - Super 7 Tips To Create Responsive Courses with Adobe Captivate 8

> 23/01/2015 - Adobe Announces Program to Repurchase $2.0 Billion of Stock by End of FY2017

> 14/01/2015 - Top 5 productivity tips for Adobe Captivate

> 09/01/2015 - Adobe Positioned as a Leader in Gartner Magic Quadrant for Digital Marketing Hubs

> 05/01/2015 - Interview (e-learning): Dr. Pooja Jaisingh, Sr. eLearning evangelist of Adobe

> 16/12/2014 - Adobe Data Shows Cyber Monday Sales Up 16 Percent; Large Retailers See Biggest Gains

> 04/12/2014 - Adobe Learning Summit 2014 session recordings now available!

> 18/09/2014 - ADOBE LEARNING SUMMIT - Explore New Frontiers , Oct 27, Las Vegas

> 15/09/2014 - Adobe and Publicis Groupe Team Up to Deliver First Always-On Global Marketing Platform

> 04/09/2014 - Adobe Named a Strong Performer in Digital Experience Delivery Platforms by Independent Research Firm

> 24/06/2014 - Adobe Presenter 10 Enables on-Demand eLearning

> 10/03/2014 - Organize your eLearning Projects: Grouping Slides in Adobe Captivate 7

> 30/09/2013 - Thematic case study (e-learning) : Rapid learning and mobile learning, the major trends by Adobe

> 03/09/2013 - Adobe Releases Presenter 9 – Simple, Intuitive Software for Effective Communication with a Virtual Audience

> 23/08/2013 - Adobe Announces Captivate 7 – Everything You Need to Create in eLearning