TrainingIndustry.com has announced its 2015 "Top 20 Authoring Tools Companies List". MOS – MindOnSite is proud to announce its nomination by Trainingindustry.com this year again. MOS – MindOnSite was also part of 2014 "Top 20 Authoring Tools Companies" list.
Selection of this year's "Top 20 Authoring Tools Companies List" was based on the following criteria:
Leadership and innovation in Authoring Tools
Breadth of Authoring Tools and delivery methods offered
Company size and growth potential
Quality and number of clients/users
Geographic reach
Awards, recognition and competitive differentiation
With its LMS/LCMS platform MOS Chorus and its authoring tool in stand-alone MOS Solo, MOS – MindOnSite offers to more than 2 million people around, the world intuitive and powerful tools to create rich and interactive content, adapted to mobile learning.
"The Authoring Tools technology companies in our 2015 list not only provide developers with a robust tool set, but often surround those great tools with exemplary support services. As learning leaders struggle to develop effective blended learning programs, often these tools become core to successful program development" said Ken Taylor, Training Industry Inc.'s Chief Operating Officer.
"The past year saw a consolidation in the Authoring Tools market, however, the companies on our top companies list showed strong growth and significant share capture in 2014" said Doug Harward, Training Industry Inc.'s Chief Executive Officer.
About MOS - MindOnSite - www.mindonsite.com
MOS – MindOnSite is a leader in developing learning solutions since 2001. It offers innovative solutions in eLearning, blended learning, digital learning, mobile learning, social learning...
Combining powerful tools, a team of experts and a network of specialized partners, MOS – MindOnSite leads its clients in the conception and deployment of learning programs adapted to their challenges and needs.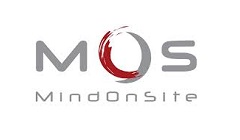 MOS Chorus is a highly flexible tool, ideal for deploying training programs for your internal staff and your extended organization in a very short period of time.

MOS Chorus is a SCORM-compatible LMS/LCMS platform, consisting of four natively integrated modules:

1- Content editor allowing asynchronous (e.g. eLearning and questionnaires) and synchronous (e.g. classroom-based learning and coaching) coursework to be created, edited and combined. Rich and interactive content can be accessed both online and offline, on PCs, tablets and smartphones.

2&3- Style and interface editors offering vast graphic potential: each company can adapt user portals to its own graphic charter and integrate the desired services.

4- Administrative tool with a wealth of features, allowing managers to independently manage their training (e.g. dashboards, time-saving tools, automation of rules, notifications and reminders, and integration with HRIS, CRM, ERP, and Web services).


More details of this software