Press and News
MOS – MindOnSite has a new website!
Because our best practices on engaging, appealing and user-friendly learning portals are also applicable to websites, we have decided to remodel ours!
Creating a new website requires a lot of time and resources, especially when it is about a global remodeling. After several months of work, we are happy to announce the release of our brand new website that has a contemporary, user-friendly and responsive look&feel.
A new design
Especially designed to optimise the user experience and PC/tablet/smartphone compatible, our new website displays a modern visual identity and a fresh look&feel.
It is not all about design.
Apart from adopting a new CMS, the website structure and content were reworked to provide you with a more compact view and be even closer to what you are looking for.
Have a look around!
www.mindonsite.com/en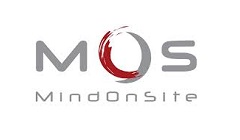 MOS Chorus is a highly flexible tool, ideal for deploying training programs for your internal staff and your extended organization in a very short period of time.

MOS Chorus is a SCORM-compatible LMS/LCMS platform, consisting of four natively integrated modules:

1- Administrative tool with a wealth of features, allowing managers to independently manage their training (e.g. dashboards, time-saving tools, automation of rules, notifications and reminders, Web services, and integration with HRIS, CRM or ERP).

2&3- Style and interface editors offering vast graphic potential: each company can adapt user portals to its own graphic charter and integrate the desired services.

4- Content editor allowing asynchronous (e.g. eLearning and questionnaires) and synchronous (e.g. classroom-based learning and coaching) coursework to be created, edited and combined. Rich and interactive content can be accessed both online and offline, on PCs, tablets and smartphones.

More details of this software