With 17% growth in the first half of 2014, Swiss publisher of eLearning solutions MOS - MindOnSite has forecast excellent operating results for 2014.
This is thanks to their acquisition of new international clients and the loyalty of existing customers.
MOS – MindOnSite celebrated its 10th year of working with around ten of its customers at this year's annual MOS Club for all MOS solutions users.
Elodie Primo is named CEO of MOS – MindOnSite.
With Olivier Ferhat's promotion to Head of 'Solutions' for the Demos Group, Elodie Primo has taken over the reins as CEO of MOS - MindOnSite. Her market awareness means that she is tuned in to new digital learning trends and current and future requirements and will be able to reinforce synergies with the group.
MOS - MindOnSite will remain a shining light in the 'Solutions' Department, helping it to fulfil its goal of "assisting its clients reach their strategic and business objectives through increased employee performance".
MOS - MindOnSite is one of the globally recognised platform publishers, being selected by TrainingIndustry.com as one of the 'Top 20 Learning Portal Companies' and 'Top 20 Authoring Tool Companies' for 2014, as well as being a 2013 finalist for the 'Swiss ICT Award'.
The new Zürich office opens.
In June 2014, MOS - MindOnSite opened a new office in Zürich and continues to expand its teams by taking on new talent in the areas of technology and business.
About MOS - MindOnSite -www.mindonsite.com
With more than 200 big-name clients and 2 million users worldwide, MOS - MindOnSite is a publisher of eLearning software and a leading developer of complete solutions, including blended learning, online and offline mobile learning, digital learning and social learning. Its training solutions cover the full range of professional training needs, are user-friendly, and can be easily customised and rolled out. Available in SaaS (Software as a Service) or perpetual licence mode, they are perfect for informing, training, monitoring and certifying employees, external partners, distributors and clients anywhere in the world.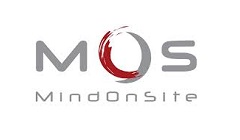 MOS Chorus is a highly flexible tool, ideal for deploying training programs for your internal staff and your extended organization in a very short period of time.

MOS Chorus is a SCORM-compatible LMS/LCMS platform, consisting of four natively integrated modules:

1- Administrative tool with a wealth of features, allowing managers to independently manage their training (e.g. dashboards, time-saving tools, automation of rules, notifications and reminders, Web services, and integration with HRIS, CRM or ERP).

2&3- Style and interface editors offering vast graphic potential: each company can adapt user portals to its own graphic charter and integrate the desired services.

4- Content editor allowing asynchronous (e.g. eLearning and questionnaires) and synchronous (e.g. classroom-based learning and coaching) coursework to be created, edited and combined. Rich and interactive content can be accessed both online and offline, on PCs, tablets and smartphones.

More details of this software