Press and News
One day to succeed your LMS strategy
Preparing the 2015 Seminar LMS Féfaur held on 23 June in Paris, Féfaur asked 2 questions to 5 leaders of the LMS market, including MOS – MindOnSite.
What are the main LMS evolutions?
Elodie Primo mentions the user experience enhanced by customised and gamified learning portals, blended learning (with social and playful elements), richer content selected according to the device and new tools provided to manager.
Compared to LMS platforms 10 years ago, can we still talk about LMS?
The heart of the LMS is still the same (management, distribution, follow-up and reporting). The LMS however adapted to new learning and technological trends: learning modes, learners, content and resources, and extended learning enterprise challenges, says Elodie Primo.
Read more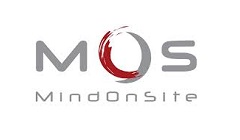 MOS Chorus is a highly flexible tool, ideal for deploying training programs for your internal staff and your extended organization in a very short period of time.

MOS Chorus is a SCORM-compatible LMS/LCMS platform, consisting of four natively integrated modules:

1- Administrative tool with a wealth of features, allowing managers to independently manage their training (e.g. dashboards, time-saving tools, automation of rules, notifications and reminders, Web services, and integration with HRIS, CRM or ERP).

2&3- Style and interface editors offering vast graphic potential: each company can adapt user portals to its own graphic charter and integrate the desired services.

4- Content editor allowing asynchronous (e.g. eLearning and questionnaires) and synchronous (e.g. classroom-based learning and coaching) coursework to be created, edited and combined. Rich and interactive content can be accessed both online and offline, on PCs, tablets and smartphones.

More details of this software