Serious Factory was awarded the prize for HR start-up of 2016 by Human Resources and business training professionals on 8th November! The trophy was awarded to Serious Factory as part of Digital Heroes Day organised by PeopleDoc and Le Lab RH. They received it in recognition for their authoring software VTS Editor, which specialises in innovative educational solutions, giving organisations the ability to design their own behavioural simulators.
Recognising innovation in HR
Organised by PeopleDoc and Le Lab RH, this meeting of world HR & Digital leaders, experts and visionaries was a great opportunity to examine how businesses are undergoing digital transformation and collate information on this topic from some of the largest companies. Punctuated with insightful sessions by Myriam El-Khomry, ClubMed, Blablacar and the MACIF Group, this event kept all of its promises and highlighted HR Innovation in France.
As a conclusion to this marathon event, the Digital Heroes Trophy recognised the three finalists from among 250 HR start-ups, Serious Factory was one of them.
VTS Editor authoring software makes Serious Factory HR start-up of the year!
And the WINNER is…
After a national vote, Serious Factory was rewarded by HR organisations of all sizes, across all industry sectors from a group of 250 HR start-ups.
In front of a full house at the Trianon Theatre, Serious Factory was recognised by more than 60% of voters present for their innovative approach. The developer this became HR start-up of the year for their inventive take on the world of HR: giving employees the ability to practice the skills and knowledge they have learnt through theoretical presentations in a fun, immersive way.
An authoring software which creates tailored training scenarios to handle HR issues
With VTS Editor, the authoring tool, organisations can now create 3D behavioural simulators and put them to work in a few clicks. Enabling staff to practice any kind of interpersonal interaction with one or several interlocutors.
HR Interviews, Team management, Matrix management, Recruitment, Call centres, Sales training, Doctor/Patient, Conversations with trade unions etc.
In short, any situation where you need to be in control of your posture, conversation and skills.
With breakthrough technology, designers can even manage the facial expressions of the virtual characters and their gestures so that unspoken communication can also be taken into account.
The simulators and the situations created by Serious Factory enable HR teams to evaluate, develop and ensure behavioural competency. The authoring tool provides a real opportunity to produce very simple or complex simulations quickly and easily.
If you would like more information about the product please contact us or sign up for a free 15 day trial.
Once again thank you to everyone who voted for us and for this great reward for our team who work at the heart of innovative HR for the digital transformation of businesses.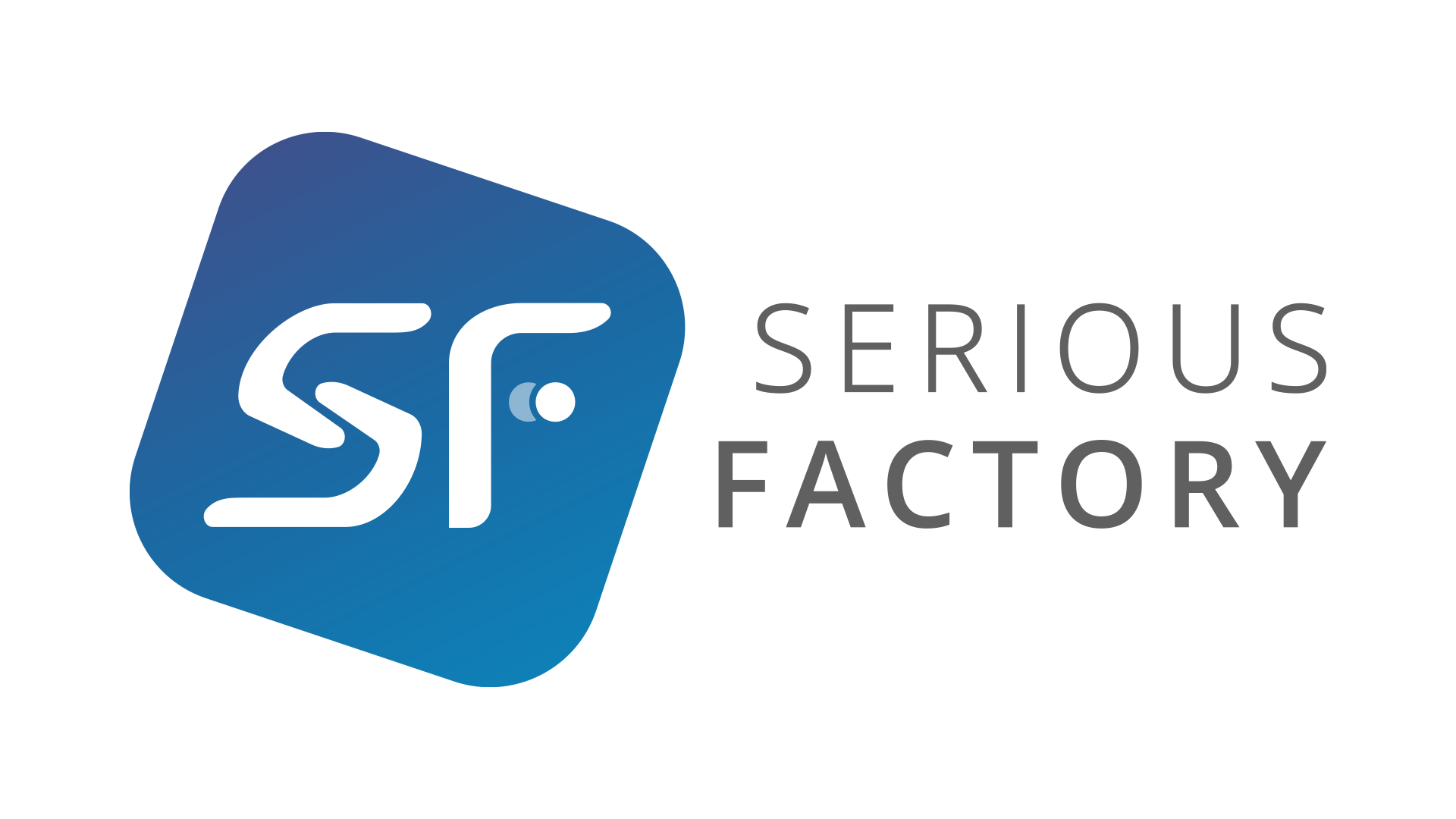 Serious Factory designs innovative solutions for professional training, to foster acquisition of skills. To meet the growing demand of "simulation" type educational devices, Serious Factory developed the authoring version of its Virtual Training SuiteTM software.

Aimed at instructional designers, elearning project managers or training consultants, VTS EditorTM is an authoring software for Digital Learning, allowing to create virtual trainings, quickly and easily, all at low cost.
With its intuitive graphic editing mode and easily configurable blocks, the designer can set up rich educational scenarios in record time, composed of scenes with realistic backgrounds and avatars with reactions that change in real time. The result is compatible with many platforms (PC, Mac, Windows, HTML) and meets the requirements of LMS via export to native SCORM.


More details of this software