Press and News
SkillCatch Capture each and every talent!
When you have e-doceo's SkillCatch app, you hold in the palm of your hand the ability to capture the talents all around you and share them with whomever you like. This allows you to create real, ready-to-use training instances that can effectively transmit each person's expertise through educational video sequences that can be accessed at any time.

Create your own MOOC (massive open online course), quickly and easily.
Read more.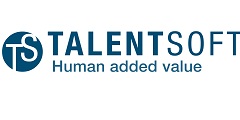 Talentsoft is the European leader for cloud-based Talent Management software. Its LMS (Learning Management System) allows training departments to deliver training contents, follow learner progress and engagement in their courses, and implement dedicated tutoring and coaching actions. Our LMS integrates powerful functionalities such as:

- Training courses and project management
- Learner follow-up thanks to a powerful analytics tool
- Employee skills management
- Graphic customization
- Community management: virtual classroom, social learning, likes and comments, badges, etc.

More details of this software