The art of an effective emailing campaign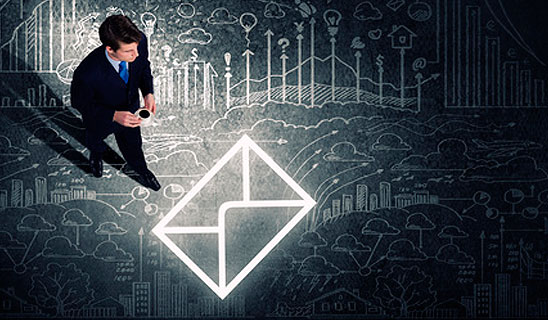 From time to time emails arrive that say I absolutely have to read them to the end. Generally these are not sales propositions but greetings, congratulations or information.
You can see that the manager hiding behind this type of campaign has worked hard. For this and in order for the campaign to be successful, first you have to consider its objective. As elsewhere in marketing it is necessary to establish an objective for every campaign, mail or text message. There is a difference between communicating a service you wish to offer and a complete campaign with a series of several messages. For an email campaign to be successful it is necessary to take into consideration two aspects: technical professional.
Being able to combine these two aspects is the key to a really successful and strong campaign.
What is the professional aspect?
This is where the leader of the campaign demonstrates his abilities in terms of communication.
By always keeping the final objective in mind, he conceives one of those messages, the aim of which is to make the addressee react, in other words to realise the objective of the series of messages. He inserts texts, images, appeals for action and links. In brief, everthing that is needed to achieve a single aim. The key is to have a single, common aim.
Trying to kill two birds with one stone is the surest way of not reaching any of the intended aims. Planning is paramount in email campaigns and targeted social marketing. The other important element is support.
What is necessary to take into consideration when evaluating a provider of an emailing service?
It is extremely important for a campaign to choose a good partner. It is necessary to consider many elements at the start with emailing and targeted social marketing. And in selecting the provider of the emailing it is necessary to respect the following:
- It has to be recognisable by the ISP's (Outlook, Gmail, Hotmail, Yahoo etc), ie the services that will carry the messages.
- It has to have a quality and accessible technical assistence for users, if possible in their language.
- The platform has to be so ergonomic and simple that instructions are not necessary.
- It has to help you put your campaign into operation. In other words, it shouldn't suggest a direct mailing to 50 000 potential clients on the first day. It needs to "stimulate" the receiving mail account and thus improve your deliverability in order to avoid being immediately rejected as spam.
- It has to have stable servers which guarantee speed, confidence and peace of mind.
Your provider has to give you advice on all technical aspects: how to configure your SPF (Sender Policy Framework) or DKIM if you are working with development of specific softwares (Wordpress, Prestashop, Drupal etc ).
Among the most important functions you will find:
- A/B test.
- Numerous tatistics: geographical or per device, link, visualisation and number of key clicks, etc.
- Some simple but important analyses for decision making: opening rate, CTR (click-through rate) and other essential factors involved in decision making.
- Models for different uses.
- Provision of models for different uses.
- Automatic segmentation (unfortunately not offered by all providers).
- The possibility of full automation: programming your campaign, segmentation, triggers, etc.
- A simple application programming interface (API) to make better use of the advantage of your services.
If your company is international or if your objectives are development, your provider of electronic communication should also be international.
Almost all current providers offer a free trial offer which offers the possibility of several contacts and many functions as well as the possibility to use there entire platform for free with an enormous number of contacts and mailings. What counts is not choosing the one that offers the most or the one which has the most subscribers but the one which can effectively accomplish the objectives of your emailing campaign and social marketing.

Beatriz Romero
Enterprising skills coach
www.bettyromerito.com
Infomercial - 06/01/2015