The helpful list by GoldMine CRM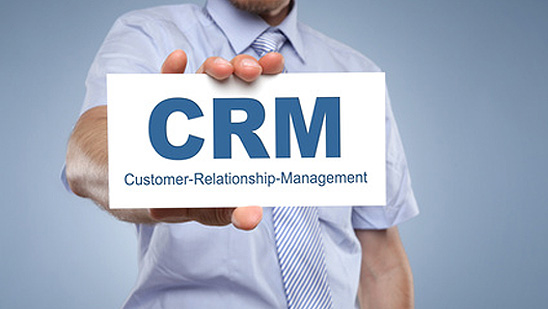 Having been involved with sales & marketing systems for over 25 years – I have a few thoughts on how CRM can be a benefit to sales in a company.
On an overall basis, CRM should help you attract the right prospects, follow up with them to track the conversion to opportunities, and then provide great relationship management tools for after the sale. This process should be designed to put the right prospects in front of the sales team at the right time and then help "sales" manage the interactions. The reality of sales is most companies have low close rates overall 10-15% -- so you need to move through many leads to get to the ones that matter – and CRM systems should be able to do this and then provide more specific sales tools.
I hope you find this list helpful:
First, Use your CRM database to create targeted marketing campaigns – you have the ability to target segments based on different criteria. Delivering targeted messages to smaller groups helps increase response rates overall because your prospects don't have to wade through material that isn't relevant to them. TIP: make sure to capture the campaign message as part of the lead so the sales team knows what the prospect responded to.
Second, good CRM systems allow you to distribute leads quickly. A work flow that allows you to capture new leads form your website, create or update a CRM record in the database, and schedule a follow up for the appropriate sales rep. Leads like fish and house guests do not get better over time – and a fast response is the best way to increase close rates – and you can both impress a prospect and improve a close rate by getting to them while it is on their mind before they move to the "next project".
Third, set the Sales Agenda by tracking prospects to Opportunity conversion through the sale process by stage and time – build the pipeline; it helps the rep manage their territory and managers coach on activity and deal closing.
Fourth, help the reps be productive – give them document templates that can be merged for sales process communication, documents, quotes, and other follow ups. Templates make it easy to share winning documents and standard wording – important for positioning and sometimes proper setting of expectations – don't let sale people have to create their own if you have good ones that can be reused. Other productivity tools include literature fulfillment, quoting, mobile access to the database, and having other departments that support sales on CRM so they can get follow up tasks. Without having to make phone calls, sticky note reminders or emails not tracked.
Fifth, Manage the process – use a few customer reports but more often have managers go into CRM to track activity, look at pipelines, and then have data rich coaching sessions – don't "police" them – but work with them on building pipeline, achieving the activity levels they need to be successful, and move properly qualify prospects by stage and time – building sales for each month is a key way to hit goals.
Sixth, Build the Relationships with new customers – make sure that a new customer remains in the CRM but now with a new account type. This is the turn over to customer service to keep the customer happy. Marketing can then promote new offerings that existing customers can buy – keep your value prop and customer success stories in front of them to increase brand loyalty – and always remind them of their rep. TIP: Use the work flow to schedule a few customer follow up calls for the reps after the sale – just to check in, ask for them to be a reference…. And of course work on any additional sales opportunities in the base.
Bonus TIP: how to catch the same fish later when it is bigger: many times sales reps talk to a lead who could benefit from your product or service but they aren't ready to engage or buy for a while – perhaps it's a budget year, or a contract they can't terminate early --- and good sales people will try to remember to call them back. A good CRM at a minimum will help them do this – helps them "remember magically" to call in when the prospect is ready – but a better idea is to set the account status to "Future Prospect" – the rep can schedule the follow up call of course but this status would allow marketing to create special messaging to people you have qualified – keep your brand and value prop in front them so they remember you when it's time – sort of the refrigerator magnet – so you can send them info on why others customer signed up, how they are using your product to improve their business, and special promotions or competitive info. Helps boost marketing ROI because once you attract them and qualify them, you don't have to rely on raw advertising to catch them again: they are already in your net so to speak.

Paul Peterson,
Vice President and General Manger of GoldMine
www.goldmine.com
Infomercial - 10/03/2014