Is your sales management under control?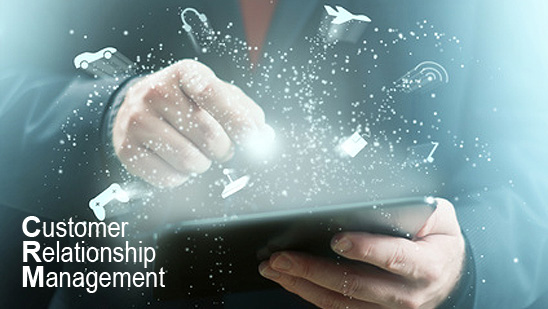 Your software looks different from other CRM, putting the pipe in the heart of the strategy?
One of our unique differentiators is our use of a graphical construct around all the deals in the sales pipeline. Using the language of the visual, our rich, graphical interface organizes and presents data that's instantly readable and actionable for everyone using our product.
As one of our customers says, "When someone asks what's going on w/a specific deal-- I pull it up in Pipeliner CRM immediately and I LOOK BRILLIANT."

The brilliance this customer alludes to is really just the ability to focus-- which is a lost art in the sales process and isn't helped by incumbent CRM's which drown the users in a sea of data or require massive amounts of data entry to be usable. We at Pipeliner CRM believe there's a better way… Where visualization is inherent to daily use, and deciding what to focus on (a key part of any salesperson's job) is made easy.
Are salespeople able to change their "task oriented mode" to a "Pipe oriented mode"?
Yes; The key difference between Pipeliner CRM and others is this ability to see the big picture--then act individually. So, rather than tasks dominating your day, you begin with the end in mind… And necessary tasks become obvious and natural, not forced and regimented.
From a product-level, Pipeliner CRM users can switch instantly to any view of their workflow and their pipeline. Sales reps can move from the richly detailed Contact Record, to Activities, to their Calendar, to a view of their pipeline from any angle. We also feature the ability to visualize the organization you are selling into -- a visual mapping of the key players at that organization-- think of it as an org chart on the fly.
Further, Pipeliner CRM profile views are built for customization -- salespeople simply save frequently-used data views so they are always available from a dropdown like bookmarks. No need to reinvent the wheel every time.
For Managers, features like the Hit Rate Manager and Velocity View inform them about how reps are spending their time. They can analyze results, and coach to adjust course -- an "instant read" on how activities are paying off. Managers can focus individuals and teams on the most productive tasks.
By looking at Pipeline Velocity, managers can quickly see how deals are moving through the sales pipeline, what might be impeding sales, and who is excelling and who needs support or coaching. Managers can uncover the solid deals (that reps should work on) and separate out the "dead" deals that are clogging up the pipeline. This leads to more accurate forecasts.
What benefits can we expect from the sales cycle approach you propose?
Benefits to Salespeople
• Visualization of the sales process provides sales professionals with a simple, easy-to-use tool that adapts to and complements their daily work practice.
• Sales pros can focus more effectively on managing and growing their "book of business" while also embedding and reinforcing uniform sales processes and sales execution best practices.
• Enthusiastic adoption and usage leads to more accurate and actionable sales data.The fastest and easiest route to increased revenue predictability and business risk mitigation is a system that people use productively.
Benefits to Sales Management
• Management can easily see leading indicators of business performance, more accurate forecast data, improved sales execution, and also monitor to see lowered risk in the pipeline.
• Sales management can make informed resourcing and spending decisions (e.g., they can see sales velocity to make predictions more accurate).
• Sales manager may be spending a third of their time chasing salespeople to enter data, and another third of their time fighting fires or closing late-stage deals. That's a lot of time on non-strategic tasks.
Benefits to C-Suite
Because salespeople easily track opportunities and activities, use the system, and find it possible to manage their book of business proactively, ROI is calculated even after a few weeks.
Can you quantify the contribution of a CRM system in a sales team?
Any CRM system you buy should make a substantial contribution to your sales management and support your sales processes. Your contacts, tasks, activities and most importantly (as we've discussed) goals-- should be core parts of that system.
For organizations who have transitioned over to Pipeliner CRM (from competitors), our surveys indicate 30 - 100% improvements in sales. For organizations that have moved from not having a CRM to Pipeliner CRM, the contribution is almost immeasurable-- massive improvement in number of deals closed and a formal sales process where none existed previously.
We are passionate about improving the worklives of sales professionals -- helping them succeed with a premier CRM worktool -- Pipeliner CRM.
What advice would you give to a sales manager who wants to increase his sales with CRM?
You can't manage what you can't see. Pipeliner CRM gives you the power of visualization into your team's pipelines. How are they performing at critical activities which move Leads into Opportunities and then through your Sales Stages toward a close? With Pipeliner CRM, you always know-- which means you can use your time wisely.
To be an effective sales manager means coaching your team towards desired outcomes. Pipeliner CRM gives you a comprehensive suite of tools to do exactly this.

Eric Quanstrom
CMO
EQ at pipelinersales dota com
Pipeliner CRM
www.pipelinersales.com
With Pipeliner CRM, your sales process practically runs itself.
Infomercial - 10/03/2014