E-learning software, a growing market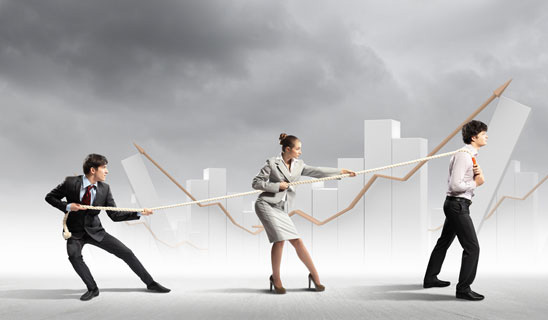 At a time when Microsoft, Apple and Google are becoming increasingly interested in the field of education, and consequently lifelong learning, technophiles are now wondering about the role of dedicated e-learning software.
For their part, teachers are still asking themselves whether computers have any role to play in education.
Despite these legitimate questions, the e-learning market is booming. Moreover, month after month, the bsoco barometer has shown us the performance of this sector. Thus, there really is an e-learning market. And if there is a market, there is a specific know-how and consequently, dedicated software.
e-learning: when education is synonymous with computers
By its very definition, e-learning cannot be differentiated from digital technology, and therefore from the world of computers and its software.
However, the marriage of computers and education has not always been entirely successful. They even separated in the early 2000s, leading to the collapse of a large number of software publishers dedicated to this learning methodology.
Finally, the only survivors of this period are those who made modifications to their tools by integrating some functionalities that were developed not only for the learners, as would have been natural, but especially for the teachers. Because it was the teachers who needed to be convinced of the benefits of e-learning.
LMS, LCMS and the authoring tool; what are the issues?
Once the teachers were convinced, the publishers had to provide them with software that met their expectations, and this was where things got complicated! Actually, there is no shortage of "e-learning" software.
Each software version addresses specific functional coverage. Some allow you to create content, either by converting PowerPoint slideshows or by creating something entirely new. Others are used to distribute SCORM and AICC content. Then there are some that are specialised in the community-based approach called social learning. Finally, there are those that group all or some of these features.
For a company, the issues of an e-learning project are not only related to the functional capabilities of the software, but are more to do with its organisational constraints or those related to IT. It is therefore necessary to have support in the implementation of an e-learning project as addressing all these constraints requires specific skills that the onsite teams rarely possess.
Consider this example. If Cloud applications are booming, it is initially necessary to determine whether they can be deployed in any type of computer infrastructure (especially on your own). Would it not be better to opt for a solution that can be installed on your own servers? In this case, do we risk losing maintenance efficiency by not being on the editor's servers? There are many technical questions that have to be considered before embarking on the e-learning adventure.
One thing is beyond doubt, an e-learning project is also an IT project. There can be no digital education without software!

Béatrice LHUILLIER
e-learning consultant
www.beatrice-lhuillier.fr
Infomercial - 03/26/2013