Press and News
Thematic case study (e-learning) : Rapid learning and mobile learning, the major trends by Adobe
bsoco : Adobe is not a pure player in e-learning and it is exceedingly rare on this market. What drives a big editor as you are to be a part of the e-learning field?
Shameer Ayyappan : Adobe has a long history of eLearning tools with the legacy dating back to Macromedia acquisition days. A significant part of Macromedia's revenues came from elearning authoring tools and post the acquisition by Adobe, the business was carried forward and given a new dimension. Adobe has been and continues to be the market leader in eLearning authoring tools (as voted by various third party surveys and independent awards conferred upon by various bodies of eLearning ). Adobe has dedicated elearning and desktop video authoring tools like Adobe Captivate and Adobe Presenter. Also most of the other popular tools from Adobe like Adobe Photoshop, Adobe Acrobat, Adobe Dreamweaver, Adobe Flash and others are extremely popular tools amongst eLearning creators. So a lot of Adobe tools find synergy and re preferred by the best of the eLearning community. In fact a recent survey of the eLearning Guild's members showed that 80% of eLearning Professionals use Adobe Tools and that far more use Adobe Captivate than any other eLearning authoring tool.
bsoco : We can distinguish three broad categories of software solutions : rapid learning tools, authoring tools and LMS. What do you think, is one of them predominant in the success of an e-learning project?
Shameer Ayyappan : There is a visible change in the trend of eLearning software which has come about in the last couple of years. There is a significant increase in the usage and adoption of rapid eLearning over traditional eLearning. Till a few years back, traditional tools were used to create eLearning courses and it took a lot of time to create courses using these tools – sometimes weeks or months to create one course. Authors could afford to create such time consuming courses because the content would remain unchanged over long periods of time. But today the scenario is extremely different. The preferred trend is to move over towards rapid eLearning authoring tools like Adobe Captivate and Adobe Presenter – which let you create a wide range of eLearning and desktop videos without programming. These modern authoring tools do not need scripting and can be used by almost anyone with little or no training. Rapid eLearning tools work well with the changing dynamics of the industry. With budget cuts and increased impetus on dynamic content – there is neither the time nor the resources to create elearning the traditional way. Rapid eLearning tools today are extremely robust and powerful and allow an extremely high degree of flexibility in course authoring, which is comparable if not better to the traditional tools. Once the authoring is done, most eLearning courses would also need to integrate reporting into the workflow. This is where LMS's play a role. Almost all authoring tool vendors follow popular LMS standards like AICC/SCORM which enables the content to communicate with almost all standard LMS's. But since installing an LMS is an expensive and tedious process, there is a changing trend where organizations are looking beyond traditional expensive LMS solutions and moving towards cloud based solutions which allow basic tracking and reporting without the hassle of an LMS.
bsoco : Please tell us your point of view, what will be the future of e-learning ?
Shameer Ayyappan : The eLearning industry is at an interesting juncture right now and the trend suggests that knowledge sharing as a practice is on the upswing as compared to structured eLearning. This combined with social learning is clearly one of the areas towards which the eLearning industry is moving. Now learners are consuming eLearning at the point of need rather than at a pre-defined place eg. where the need to learn lies. Often this happens on devices and an emerging trend is eLearning being disseminated and consumed through mobile devices. The other trend catching on is how SME's are sharing their knowledge amongst each other and contributing to a symbiotic learning environment. Collaborative learning is also a new trend wherein learners can ask questions within the course and collaborate with the course creator and other fellow learners. All of these scenarios call for simpler authoring environments. Video based learning is also turning out to be one of the most effective ways to learn and hence there will be a shift in need towards tools that enable video based learning which are easy to author and also can be used to publish to mobile devices.
bsoco : The use of flash is still predominant in the e-learning content, do you think it will continue for a longer time or is HTML5 getting its place very quickly ?
Shameer Ayyappan : Flash will continue to dominate elearning for the next few years but there is a big demand for content to be available on mobile devices as well, given the mobility of the workforce and learners today. Also there is a growing need for content to be device/platform agnostic – hence HTML5 and mobile are key requirements to be able to meet those needs. While HTML5 is definitely one of the strongest emerging trends, there still exist gaps in browser integration for HTML 5. In the near future, eLearning consumed on desktops will be ruled by flash, while that consumed on mobile devices will see HTML5 adoption.
bsoco : What advice would you give to someone who wants to buy an e-learning software ?
Shameer Ayyappan : While there are many options today in authoring tools, it is prudent to understand who would be creating the eLearning content. It would be a good decision to consider rapid eLearning tools that are simple to use and can be used by all with little or no training. This would enable democratizing eLearning content creation. Tools which allow content creation without programming should be considered. The other factor to consider is the learner learns from both the content and the presenter who is presenting the content. Thus, it is good to consider software that can capture both the presenter and the content and give an output which captures both. Video based tools which capture desktop content while recording the webcam feed are options that should be considered. Also for more serious and structured elearning one should consider a robust tool or one tool which lets you create a wide variety of elearning from within the same product. These tools that you consider should also allow you to customize the look and feel of your eLearning and not be limiting in nature.
www.adobe.com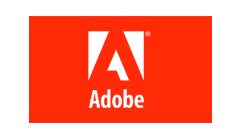 Adobe Captivate 9: Create any kind of eLearning end-to-end. For any device.
With new Adobe Captivate 9 you can create virtually any kind of aesthetically attractive and instructionally sound eLearning. Go seamlessly from storyboarding to responsive eLearning and everything else in-between using a single easy-to-use tool. Dip into the exclusive 25,000+ asset store to enrich your content. Enjoy the power of being able to create amazing courses that run seamlessly across desktops and mobile devices.
Learn more
More details of this software
Publisher press
> 11/05/2017 - Adobe Summit EMEA 2017: Creating Exceptional Customer Experiences

> 06/04/2017 - AI, VR, IoT and Kate McKinnon Headline Adobe "Summit Sneaks"

> 03/03/2017 - Adobe Empowers Businesses to Transform at Adobe Summit

> 22/02/2017 - The Role Of Critical Thinking In Modern Business Training

> 02/02/2017 - Adobe's Board of Directors Elects Adobe CEO Shantanu Narayen as Chairman

> 03/01/2017 - Adobe Completes Acquisition of TubeMogul

> 06/12/2016 - Adobe Data Shows Cyber Monday Largest Online Sales Day in History With $3.39 Billion

> 22/11/2016 - Adobe Named a Leader in Lead-to-Revenue Management Platform Vendors by Independent Research Firm

> 04/11/2016 - Creativity Pays: Global Survey From Adobe Links Being Creative to Stronger Personal and Professional Success

> 27/10/2016 - World's Top Creators Headline Adobe MAX

> 19/10/2016 - Adobe Named a Leader in Gartner 2016 Magic Quadrant for Digital Marketing Analytics

> 06/10/2016 - Media Alert: Adobe Survey Reveals Americans' Dependence on Email

> 16/09/2016 - Media Alert: Adobe Releases Lightroom for Mobile 2.5 Enabling Mobile DNG Raw Photography on iOS 10

> 08/09/2016 - Adobe Unveils New Virtual Reality, Character Animation and 3D Innovations at IBC 2016

> 15/07/2016 - Adobe Creative Cloud Innovations Take Creativity From Blank Page to Brilliant

> 27/06/2016 - Interview (e-learning): Gourav Sinha, Marketing Manager of Adobe

> 23/06/2016 - Adobe Positioned as a Leader in Gartner Magic Quadrant for Mobile App Development Platforms

> 07/06/2016 - Adobe Launches Spark: Visual Storytelling Apps for Everyone

> 26/05/2016 - Adobe Names Cynthia Stoddard as Senior Vice President and Chief Information Officer

> 13/05/2016 - Media Alert: Adobe Launches Public Sector Cloud Offerings on Amazon Web Services in Europe

> 04/05/2016 - Adobe Sign Debuts, Integrated with Adobe Marketing Cloud for Paperless Customer Experiences

> 22/04/2016 - Adobe Unveils Breakthroughs in Video and Film Production

> 08/04/2016 - Adobe Summit 2016: Are You An Experience Business?

> 29/03/2016 - Adobe Announces Cross-Device Co-op to Enable People-Based Marketing

> 11/03/2016 - Opera House Embarks on Digital Transformation with Adobe

> 16/02/2016 - Media Alert: Adobe to Unveil Next Generation Marketing Cloud at Summit

> 08/02/2016 - Adobe Video Tools Get Rave Reviews at Sundance 2016

> 14/01/2016 - Distracted and Device-Hungry: Global Consumers Demand That Brands Entertain Them

> 21/12/2015 - Accenture and Adobe Expand Alliance to Advance Digital Transformation for Life Science, Healthcare, and Financial Services Organizations

> 26/11/2015 - Adobe Named a Leader in Data Management Platforms by Independent Research Firm

> 31/07/2015 - Interview (e-learning): Priyank Shrivastava,director of product marketing at Adobe

> 23/06/2015 - Adobe Unveils Milestone 2015 Creative Cloud Release

> 04/06/2015 - Adobe Announces 2015 Release of Technical Communication Suite

> 26/05/2015 - Adobe Report Predicts Summer Travel Spend to Increase to $65 Billion

> 18/05/2015 - Adobe Advances Programmatic Advertising with New Dynamic Creative Technology

> 12/05/2015 - Adobe Advances Integration of Big Data with Creative Content

> 29/04/2015 - Adobe Delivers Major Innovations to Creative Cloud Photography

> 23/04/2015 - Adobe Positioned as a Leader in Gartner Magic Quadrant for Multichannel Campaign Management

> 26/03/2015 - Adobe Reports Strong Q1 FY2015 Financial Results

> 17/03/2015 - Adobe Pushes Boundaries of Marketing at Summit 2015

> 09/03/2015 - Adobe Photoshop Turns Twenty-Five

> 24/02/2015 - Media Alert: Adobe Summit to Feature Industry Luminaries, Digital Marketing Innovations

> 11/02/2015 - Adobe Launches Cloud Solutions for Government at Digital Government Assembly

> 03/02/2015 - Super 7 Tips To Create Responsive Courses with Adobe Captivate 8

> 23/01/2015 - Adobe Announces Program to Repurchase $2.0 Billion of Stock by End of FY2017

> 14/01/2015 - Top 5 productivity tips for Adobe Captivate

> 09/01/2015 - Adobe Positioned as a Leader in Gartner Magic Quadrant for Digital Marketing Hubs

> 05/01/2015 - Interview (e-learning): Dr. Pooja Jaisingh, Sr. eLearning evangelist of Adobe

> 16/12/2014 - Adobe Data Shows Cyber Monday Sales Up 16 Percent; Large Retailers See Biggest Gains

> 04/12/2014 - Adobe Learning Summit 2014 session recordings now available!

> 18/09/2014 - ADOBE LEARNING SUMMIT - Explore New Frontiers , Oct 27, Las Vegas

> 15/09/2014 - Adobe and Publicis Groupe Team Up to Deliver First Always-On Global Marketing Platform

> 04/09/2014 - Adobe Named a Strong Performer in Digital Experience Delivery Platforms by Independent Research Firm

> 24/06/2014 - Adobe Presenter 10 Enables on-Demand eLearning

> 10/03/2014 - Organize your eLearning Projects: Grouping Slides in Adobe Captivate 7

> 30/09/2013 - Thematic case study (e-learning) : Rapid learning and mobile learning, the major trends by Adobe

> 03/09/2013 - Adobe Releases Presenter 9 – Simple, Intuitive Software for Effective Communication with a Virtual Audience

> 23/08/2013 - Adobe Announces Captivate 7 – Everything You Need to Create in eLearning