For the second year in a row, IMC AG has been selected as one of the TrainingIndustry.com's 'Top 20 Learning Portal Companies' for its Learning Management System IMC Learning Suite. TrainingIndustry.com releases this list each year as part of their commitment to continuously monitor the training marketplace for the best providers of training services and technology.
This year's selection of Top 20 Learning Portals was based on a number of different criteria, including: the breadth of functionality and capabilities, commitment to the corporate training market, industry visibility, innovation and impact, as well as the number and strength of clients, company size and growth potential.
Chief Operating Officer of TraininingIndustry.com, Ken Taylor, said of the winners "these companies demonstrate the breadth of services, tools and reporting that learning leaders need to support any learning program. In particular, the ease of customisation to the client's specific needs was a standout this year".
TrainingIndustry Inc's CEO, Doug Howard, added "the ability to personalise the learning environment to both the needs of the learner and the goals of the business give us confidence in the business impact of the programs they support".
IMC's learning management system, the IMC Learning Suite, was recently ranked as one of the Top 3 e-learning systems worldwide by leading analyst Craig Weiss and it also received a Platinum Award in the Australian 2014 LearnX Impact Awards.
The Learning Suite is a solution for the planning, implementation and management of your learning processes. Regardless of the industry, or company size, the Learning Suite ensures tailor-made and cost-effective training for your learners, ultimately increasing the performance of your staff.
www.im-c.com
www.trainingindustry.com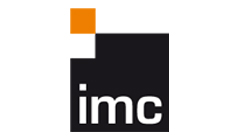 The Learning Suite, IMC's learning management system, is the solution for the planning, management, implementation and control of your learning processes. Europe's leading learning management system enables the detailed depiction of company-specific learning processes and structures regardless of industry and size of the company, ensures tailor-made and cost-effective further training for the target groups in accordance with the organisational goals and, using innovative technology, guarantees a high level of long-term information and performance for your staff.

"The super-friendly user interface and numerous layers of flexibility make for a robust solution." - David Wentworth, Senior Learning Analysts, Brandon Hall
More details of this software