The French entity of the VitalSmarts group, a major player in the leadership development domain, has added simulation to its training so they can verify and reinforce any knowledge acquired. The development team uses VTS Editor authoring software to create realistic situations, so that training can involve practising new behaviours.
Working on behaviour in training
Each time we are faced with a problem, there is a conversation which needs to happen or a conversation has been badly handled. The "Crucial Conversations" training program provides the tools and essential techniques to know what to say and to have the courage to say it in any situation.
The result of more than thirty years of research into the social sciences, the "Crucial Conversations" method is aimed at companies who want to increase performance using a tool which is easy to put into practice: the ability to converse, whatever the stakes, taking into account everyone's point of view and behaviour.
In this context, VitalSmarts has found an innovative solution to help learners post-training acquire new reflexes when it comes to communication.
Simulators for digital post-training
VitalSmarts' aim is to offer learners a true training experience, whether that is before, during or after the face-to-face training sessions. The company has chosen to digitalise post-training by using training simulators, created with the help of VTS Editor authoring software in order to make each learner responsible for their own development and training.
Maud Fiasson, Business Development Manager at VitalSmarts explains "VTS Editor authoring software means we can easily create behavioural simulators, with the only limit being our imaginations. With VTS Editor we can now offer digitalised training."
A convincing training experience
Each participant in the "Crucial Conversations" training, has access to a variety of simulations after the training (role play scenarios and a quiz). In order to monitor this training experience carefully, a virtual coach takes note of each of the responses selected by the learner during every exercise. Having these educational exercises available has many advantages:
– Verifying knowledge.
– Consolidating skills.
– Reinforcing training.
The software also offers the ability to customise various elements within the immersive environment. This is a great advantage for VitalSmarts' clients who train in concrete situations which are as close to their own reality as possible. It provides better engagement and strong involvement on behalf of the learners.
An easy software design
When creating innovative training tools, the main difficulty is the educational design. The content authoring software has been designed to facilitate this process and reduce the preparation time making slides, etc. Maud Fiasson sheds light on her experience of creating a course: "It is very simple and easy to use. The editor mode, is intuitive and you can quickly and easily create scenarios by setting the parameters of functional blocks. We also liked the fact that we can import our own decor and set the emotions of the virtual characters, along with the diversity of the avatars available."
Designed in collaboration with trainers, who provided the educational set up, VitalSmarts' simulators add value to current training programmes. They reinforce the acquisition of new skills. Whilst still at the test phase, the results are already convincing and these simulations will soon become part of the "Crucial Conversations" experience, and this in several different countries.
What is more, the design team at VitalSmarts have several other ideas on how to use VTS Editor: developing post-training simulations for other programmes they offer, animating brochures and marketing presentations to help with sales and more.
To be continued…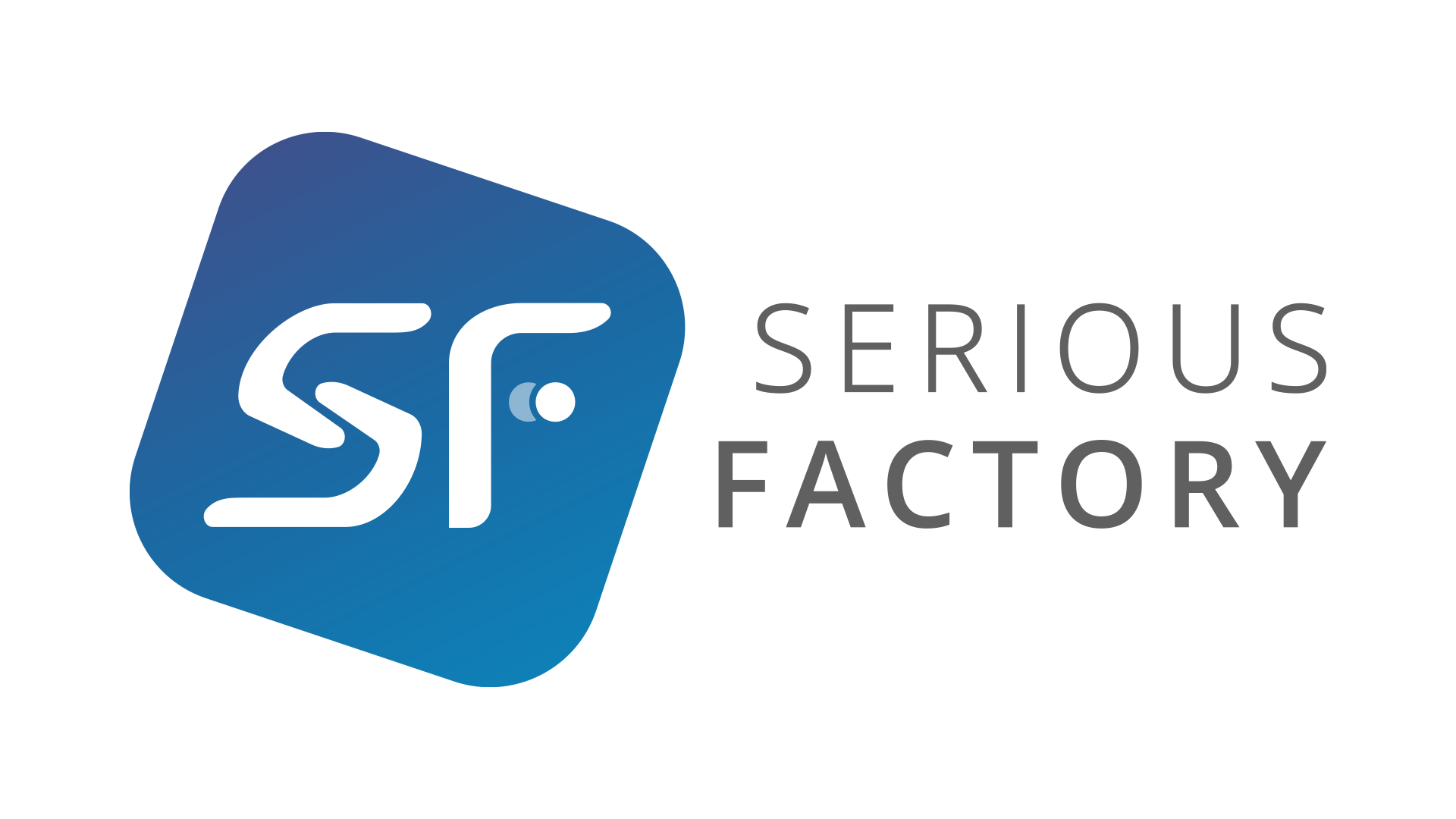 Serious Factory designs innovative solutions for professional training, to foster acquisition of skills. To meet the growing demand of "simulation" type educational devices, Serious Factory developed the authoring version of its Virtual Training SuiteTM software.

Aimed at instructional designers, elearning project managers or training consultants, VTS EditorTM is an authoring software for Digital Learning, allowing to create virtual trainings, quickly and easily, all at low cost.
With its intuitive graphic editing mode and easily configurable blocks, the designer can set up rich educational scenarios in record time, composed of scenes with realistic backgrounds and avatars with reactions that change in real time. The result is compatible with many platforms (PC, Mac, Windows, HTML) and meets the requirements of LMS via export to native SCORM.


More details of this software