Press and News
Welcome Real-time receives M&A Award
Aix-en-Provence, France, 2 July 2013 - Welcome Real-time, the global leader in innovative loyalty solutions, today announced that it has been awarded the prize for Growth Development Software of the Year – France in Acquisition International's Annual M&A Awards.
Kathryn Turner, Chief Coordinator of the AI M&A Awards commented: "Our awards recognise companies that lead they way in their fields and have weathered the tough economic climate of recent years. Welcome Real-time continues in its successful path and this award recognises that achievement."
"Our At Store offer, dedicated to the acquirers and the merchants, has received very positive feedback from the market. We are proud that the work done is also recognized by an organisation like Acquisition International, experts in the ecosystem of payments. This M&A Award will be shared with all our staff," said Philippe David, CEO of Welcome Real-time. Acquisition International's 2013 M&A Awards received close to 5,000 votes this year: a record for the awards. Welcome Real-time was nominated by industry specialists and professionals in the corporate arena who recognised its excellence within the software industry.
About Welcome Real-time
Welcome Real-time (Welcome) is the global leader in innovative loyalty solutions to Fortune 500 banks, retailers and other organisations worldwide. Through its proven Welcome XLS software, Welcome helps organisations run real-time loyalty and marketing programmes that drive a change in the behaviour of their customers, ultimately driving long-term growth and profitability. Established in 1996, Welcome is implemented across 5 continents and in over 20 countries worldwide, proving its ability to meet any business need. Further information about Welcome Real-time can be found at www.welcome-rt.com.
About Acquisition International
Acquisition International is brought to you by AI Global Media Ltd, a publishing house that has reinvigorated corporate finance news and reporting. As an editorially driven magazine, its topical news articles make it a highly enjoyable read, and this readability ensures that advertisers will benefit greatly from their investment. AI has a global circulation, which brings together all parties involved in deal making and in an increasingly global deal market we are uniquely positioned to reach the deal makers that matter. We communicate to our readers not just through the magazine but also through a number of alliances.
www.welcome-rt.com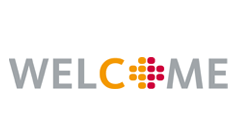 Established in 1996, Welcome Real-time serves Banks, Payment Processors and Marketing Providers through its range of loyalty and customer relationship management solutions and services. Headquartered in Aix-en-Provence (France), Welcome counts other offices in Paris, Singapore and São Paulo. Welcome Real-time has implemented its solutions in over 20 countries, across 5 continents, proving its ability to meet diverse business needs.

The "Loyalty Impact At Store" solution is dedicated to merchants and is enabled by payment players. It leverages on the payment transaction time, transforming these 4 seconds into a moment of interaction between the merchant and the consumer, inviting the customer to come more frequently, to buy more, or to come soon. This solution also builds-up customer knowledge at merchant's point of sale and allows a smooth customers engagement. The solution helps merchants to drive traffic and to increase the ticket size. On top of the value add to the merchant, the solution creates a real stickiness of the retailers to the bank, by adding value to their acquiring services
More details of this software