Press and News
Welcome Real-time recognised for its innovative positioning
Welcome Real-time awarded with 2013 Red Herring Top 100 Global
Welcome Real-time, the global leader in innovative loyalty solutions, today announced that it has been rewarded among the leading private companies from North America, Europe, and Asia today, celebrating these startups' innovations and technologies across their respective industries.
Red Herring Global winners were announced at a special awards ceremony on November 20th in Santa Monica, California, when companies were invited to present their winning strategies. Red Herring's Top 100 Global list has become a mark of distinction for identifying promising new companies and entrepreneurs. Red Herring editors were among the first to recognize that companies such as Facebook, Twitter, Google, Yahoo, Skype, Salesforce.com, YouTube, and eBay would change the way we live and work.
"Welcome-RT is fulfilling a global mission, anywhere and every minute of the day: reconciling retailers with their loyal customers and maximizing their engagement one transaction at a time on five continents. They are making it easier to create more goodwill and more upsell opportunities with their technology. Philippe David is a relentless traveler and an audacious entrepreneur who leaves no stone unturned. That is why the Red Herring Global Award has been bestowed on this team whose energy and solutions will spread even further across the world." said Alex Vieux, publisher and CEO of Red Herring.
Global finalist entering the Red Herring 100 Global Award were evaluated on both quantitative and qualitative criteria, such as financial performance, technology innovation, management quality, strategy, and market penetration. This assessment of potential is complemented by a review of the track records and standing of startups relative to their peers, allowing Red Herring to see past the "buzz" and make the list a valuable instrument of discovery for the most promising new business models from around the world.
Philippe David, CEO of Welcome Real-time, said: "The payment ecosystem is in full boiling. When every actor wants to increase its added value around payment, Welcome has designed an innovative and disruptive white label solution, managed by acquirers or processors, that enables merchants to benefit from loyalty and CRM services, usually reserved to big players. We are delighted that this has been acknowledged in the prestigious Red Herring 100 Global Award."
About Welcome Real-time
Welcome Real-time is the global leader in innovative loyalty and customer relationship solutions. Through its proven At Store solution, Welcome helps organisations such as acquirers, processors and marketing operators to strengthen their relationship with merchants with helping them to increase the traffic at the point of sale. Established in 1996, Welcome has implemented its solution in over 20 countries, across 5 continents, proving its ability to meet diverse business needs.
www.welcome-rt.com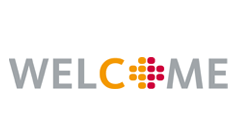 Established in 1996, Welcome Real-time serves Banks, Payment Processors and Marketing Providers through its range of loyalty and customer relationship management solutions and services. Headquartered in Aix-en-Provence (France), Welcome counts other offices in Paris, Singapore and São Paulo. Welcome Real-time has implemented its solutions in over 20 countries, across 5 continents, proving its ability to meet diverse business needs.

The "Loyalty Impact At Store" solution is dedicated to merchants and is enabled by payment players. It leverages on the payment transaction time, transforming these 4 seconds into a moment of interaction between the merchant and the consumer, inviting the customer to come more frequently, to buy more, or to come soon. This solution also builds-up customer knowledge at merchant's point of sale and allows a smooth customers engagement. The solution helps merchants to drive traffic and to increase the ticket size. On top of the value add to the merchant, the solution creates a real stickiness of the retailers to the bank, by adding value to their acquiring services
More details of this software